This was sent to the CASAA newsletter subscribers. We at Guide To Vaping fully support CASAA, and hope you will too.
---
CASAA appreciates your continued support!
Greetings! ,

You joined CASAA because you know that the availability of affordable and effective smoke-free alternatives is threatened. For two years, CASAA has fought against attempted legislation to ban the sale of e-cigarettes, ban the use of e-cigarettes indoors, restrict the sale of smokeless alternatives and unfair regulation and taxation of smokeless products.

We need your help and/or donations!

On just a shoestring budget, we are fighting against government bodies and special interest organizations with millions of dollars in funding! CASAA depends upon your donations and/or your participation to continue this fight. We need funds to be able to have and do the following:

* Travel expenses for Directors testifying before the FDA, state legislators, city councils & boards of health

* Printed materials

* Promotional materials free for members (t-shirts, bumper stickers, business cards, etc)

* Copies

* Web maintenance fees

* Web hosting fees

* Constant Contact fee

* Domain registration fees

* CASAA Member Meeting online platform cost

* Freedom of Information Act requests

* Mailing expenses

* Shipping expenses

* Accounting expenses

* Legal expenses

Please donate whatever you can afford TODAY here:  

http://www.casaa.org/support/

 You can even sign up for an automatically deducted small monthly donation!

If you cannot donate money, please consider donating your time and effort – which are just as important to protecting smokeless alternatives!! Follow us on our blog and social networking sites and heed the call for any help you can give on Call To Actions, petitions, testimony and other events:

CASAA's Blog at http://casaamedia.blogspot.com (Sign up for the RSS feed!)

And if you cannot participate or donate, please re-post, share, like, link, forward, tweet and whatever else you can do to just help us get the message out to as many people as possible!

Be sure to read about CASAA's recent efforts in the CASAA news section below!
Sincerely,

Kristin Noll-Marsh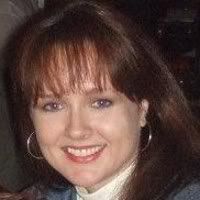 Kristin Noll-Marsh
Vice President, CASAA
"Our mission is to ensure the availability of effective, affordable and reduced harm alternatives to smoking by increasing public awareness and education; to encourage the testing and development of products to achieve acceptable safety standards and reasonable regulation; and to promote the benefits of reduced harm alternatives."