In the land of heating elements, tanks are the furthest behind when it comes to flavor, vapor production and where they lack the most, wicking. Now if you're using a clearomizer type tank, such as the CE series, the T2 and 3 or any of the BCC's, then you know all too well about the on-going wicking issues. I promise you, they all start off well for the most part… until one day they miraculously stop wicking as well. You're then left with the same outcome of pulling on the drip tip without firing, loosening your tank to allow air and even flipping the rubber grommet inside. We've seen it with the T3, the ever popular Vivi Nova and sadly to say… but the EVOD too.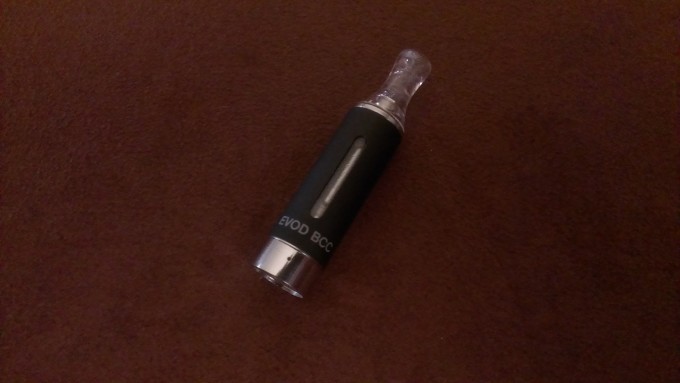 From the first tank fill on the EVOD, it started up great – a bit airy, but overall a solid vape. There was no burnt taste on the start-up, it seemed to take the e-liquid fine, but after that first tank… that's when it showed its true colors. I honestly love the way these BCC's vape, but when it comes down to it, they still have a slight wicking issue. With the EVOD, you can tell the manufacturers are starting to get it a bit more. The EVOD wicks the best I've used as far as these tanks go – but I'm not really one to settle for less and I would imagine many of you aren't either.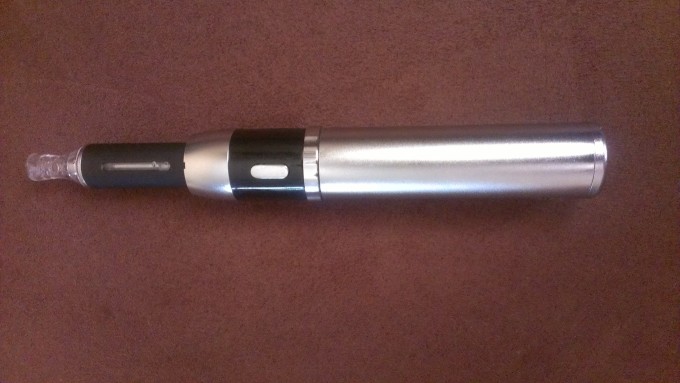 Being that I'm not going to settle for less with these tanks, I got a new lower Ohm coil (2.3) and I did what everyone does with these tanks – I removed the top wick. Once I removed one of the wicks from the coil, that's when the EVOD came to life. Believe me when I say this, doing that is like night and day. Since using the lower Ohm coil and removing a wick from the EVOD, I have yet to take a dry pull, I get a much better throat hit and the flavor is coming through better as well. I'm surprised that I'm saying this, but I think I can finally let go of my beloved Boge cartomizers.
These tanks are where it's at, they're just easier to use, give a much crisper taste and for me… perform great too.
The EVOD looks sleek. I really like that the liquid can't be seen except through the sight window and it gives my eVic a look of fulfillment… like it was meant for this device. Where it says "EVOD BCC", it sits just above the top cap on my eVic. These BCC's have surely grown on me.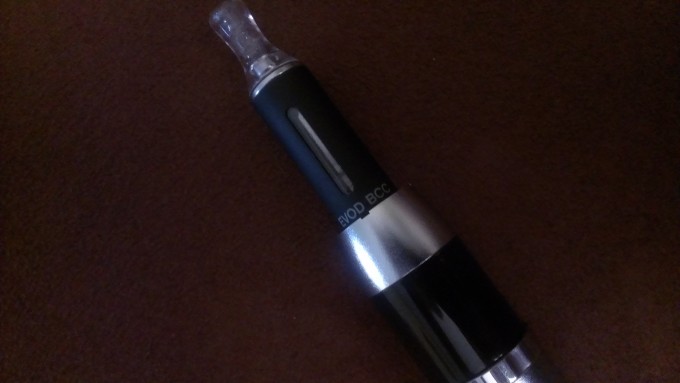 Overall: The EVOD is a perfect tank, and that it's bottom coil changeable, it makes things much easier to fill and replace. It produces a good amount of vapor, a nice and even throat hit, and overall performs how a tank should. The EVOD looks great and the sight window serves its purpose along with adding to the eye candy of any personal vaporizer.
If you're interested in purchasing an EVOD, visit www.StormysVaporCellar.com or www.CrimsonVapor.com
(Thanks to Crimson Vapor for the coil!)