Each year we release an article giving our thoughts of what is expected for the following year for electronic cigarettes, as well as asking for your thoughts too. While we push through 2013 closing to the halfway point, now's the time where we do it all over again.
E-Cigs
Last year the stick style batteries or 'look-a-likes' were bigger than ever. Many big tobacco companies entered this niche market, tons of people switched to ecigs and more importantly, life's were saved.  The majority of this was done by those small cigarette styled devices – but will they continue to lead the market or will the big daddies of vapor (better known as advanced personal vaporizers) take a rise and surpass them? – The APV's are pouring out into the market what seems like multiple in each months time and if you notice, they're following our everyday electronics by getting smaller and smaller, but becoming more powerful and technology packed. Will this continue? – Can we expect more APV's like the newly introduced "Opus D" to push through and set a path for the ones to follow? – I can only hope.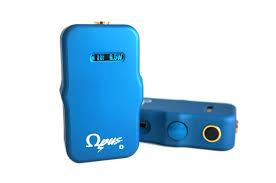 This is all a natural transition in the world of electronic devices. It's happened to our cell phones, our GPS systems and MP3 players, along with many more. We start off with these huge clunkers of material that is just enough to amaze and at the same time getting the job done to where you think it's the best thing since sliced bread, that is until the next upgrade or next version is released. I believe our advanced personal vaporizers (mods) and even stick styled ecigs will continue in the same path.
E-Liquid
Though many may think the e-liquid industry hasn't changed "What can you change? – A flavor?", it has very much so. Of course I'm not talking about flavors although many new ones are being released each day, I'm talking about something more important, like the manufacturing of e-liquid. This year we've seen AEMSA (American E-Liquid Manufacturing Standards Association) continue on their path to promote GMPS (Good Manufacturing Practices) with not only their members, but with the FDA as well.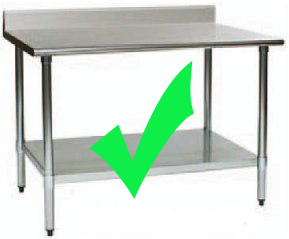 Will other vendors raise a brow and grow interest in AEMSA's movement? – Will we continue with refillable bottles or will the latest talk about pre-filled cartomizers be our only choice?
I like when I go to a restaurant and see my meal being prepared and being prepared on commercial stainless food safe tables, instead of wondering if  the stainless is actually someones sink. I would hope to expect more vendors committing to GMPS, and if not becoming a member of AEMSA, at least showing customers the clean and safe environment where e-liquids are being made and handled. I'm thrilled that more e-liquid studies have been produced and even more excited for the ones currently being worked on, but now that so many big tobacco companies have moved in and setup shop, should we expect the number of studies to rise at an even quicker pace?
E-Cig Accessories
You thought devices were moving in and changing quickly, but e-cig accessories have played a huge role in our even more niche market of bigger battery type devices. We've seen the boom of clearomizers flood the market with a new and improved design being introduced almost every day, will this continue or has the EVOD and Protank set a path for the other manufactures to line up in? – Last year we predicted this year to be the year of rebuildables… were we right?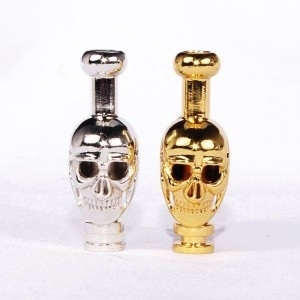 I think rebuildables have definitely made a huge impact as far as the online community goes, but is that as far as it goes for these some say beloved atomizers? – Have they been filling the local shop shelves and are they really worth the tinkering? – This part of the market keeps me puzzled, but very interested. It's always a guessing game of wondering what will they come out with next. I'm not looking for the skull drip tips although they were really cool. I'm looking for the big hit products, like the famous and most memorable creation, the "Empire Drip Shield" or like the ever popular and latest product, the "DNA 20D" from Evolv. Those products that stand out and play a huge role in our market is what I have my sights set on. What do you think will be that next big hit accessory to reach our market?

E-Cig Apparel
Layard's became a big hit with eGo users, shirts did well with the "Got Vape?" saying and even shirts with a vendors logo is still one of the most prized possessions in a giveaway. People love to sport anything e-cig related, but it also has more uses than just to make you look good.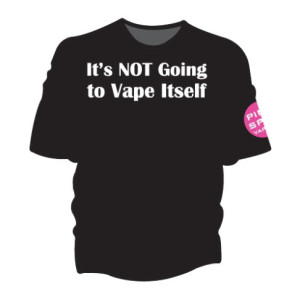 E-Cig apparel is great for spreading the word and letting the passerby know that he isn't alone, and that you're a e-cig user too! Typically local vendors will have shirts made up with their logo on it and maybe a fashionable or quirky saying. Purchasing one can not only drive more users to your local vape shop from you wearing it (which will in turn keep them open longer), and with that said, it will also do something for your community by supporting small businesses.
I think we can expect to see the ecig or vaping apparel market grow. And, at least you don't have to save a million Marlboro Miles to get there.
E-Cig Stores
They're popping up everywhere! Even if you live in the backwoods like myself, you have a local vape shop, if not, chances are you'll have one pretty soon. These ecig stores (brick and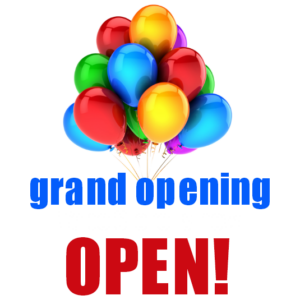 mortar) are doing great, creating jobs for your community and saving life's each day. Support them, because they're supporting you! Will these stores continue to grow and ultimately push out the smoke shops? – Can we expect big tobacco companies to open their own shops or will they stick with the retail chains?
I know these stores will continue to grow, but anymore than that, I can't imagine. What do you think?
FDA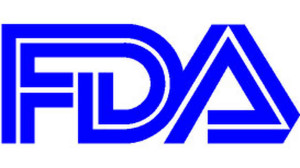 And now we're back to talking about the FDA, once again. I'm honestly tired of talking about them – I wish they would kill the suspense and just do what they're going to do or stop and just say "Hey, we really need more time to look into this". They were said to announce what their plan would be last month, but no word. Vapers alike, activists and organizations have provided them with testimonials and official studies to further a decision  but it's still left unsaid what exactly will happen. There has been a lot of hear say, but no one knows exactly.
The big question is… what will the FDA do? – Will their regulations end the mom and pop shops with an abundant amount of fees and will e-liquid be cut short by being subject only to pre-filled cartomizers? – This is all still a guessing game at this point.
---
In closing, the coming months and next year, the electronic cigarette market will suffice many changes, new ecig users will be born and leaving tobacco as only a dirty remembrance. We can't predict the future and we can't say what exactly will happen, but we can say that we will continue.