Grape Vape by eVo is possibly the best single grape flavor that I've tried. Typically vendors do not carry a grape flavor and for the ones that do, it's not a grape you're expecting. I always hope for a candy flavored grape, and usually its not a candy, but more of an actual grape, and only a hint of it – which makes it worse. However, with this Grape Vape eliquid, I received exactly what I wanted – a delicious candy flavored grape.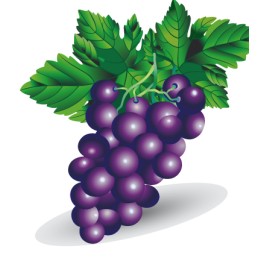 The flavor of this eVo eliquid, like I said, is possibly the best. It isn't mixed with any other flavors, there is no difference in taste from the inhale to the exhale; it's just a solid and single grape flavor. If I had to compare this flavor to a candy, it would definitely be a grape jolly rancher or grape juice drink.

Running at 2.2Ohm on my EVOD tank, the throat hit is mild, but much stronger than other eVo e-liquids I've tried in the past. I'm also running a solid 5 volts on my eVic. The eliquid is at 18mg, so if you're below that, don't expect much of a throat hit (depending on the setup you're using).
I'm not certain on the PG/VG mixture of this eliquid, but I'm producing a decent amount of vapor; I have seen better though. With a lower resistance, you can expect huge vapor with this eliquid.
Overall: The flavor was outstanding, especially for being a grape flavor. Throat hit was a step up from what I'm used to and the vapor production was pretty decent. I vaped the whole 10ml bottle of this eliquid, so I'd say it's pretty good in my book. I definitely recommend you trying it.
Want to know where you can purchase eVo e-liquid? Visit AltSmoke for a full line of eVo flavors.