Though I'm typically not one to fancy dessert vapes, this out of my zone Plume Room flavor may eventually win me over.
Do you remember Troop? – Sure you do! For those of you who haven't followed GuideToVaping for very long, "Troop" wrote and published some very interesting and exciting articles here. And believe it or not, but he's now a vendor. He's now mixing up some of the best vapes at ThePlumeRoom.
Being that Troop knows my vape pallet, I was sure he deliberately threw in some flavors that wasn't so much in my comfort zone, but I'm ready for the challenge! One of the flavors that he sent me was Banana Mint Milkshake and that is what's up on today's review.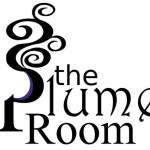 From the first pull of this Banana Mint Milkshake e-liquid, it was definitely not up my ally for a vape I would personally choose in a line-up. There wasn't any candy flavor to this banana and it was far lighter than I would have expected. But before giving up on it so quickly saying "Nah, this isn't for me", I sat down my eVic + Boge Carto combo and decided to come back to it later. Maybe it was just the shock of those first few pulls and me not being a dessert vaper, but I for sure wasn't feeling its thick milkshake taste.

The next day I popped that same carto back on my eVic and began to vape. I got the same feeling, not really in my zone. I forgot about it a bit and did a bit of work on GuideToVaping and not realizing it the whole time, but that carto filled with Banana Mint Milkshake needed a refill. A few more pulls and damn, it grew on me! – Sitting back in my chair and staring off into space, not thinking "oh, it's a dessert vape", I began to enjoy it for each individual flavor. The inhale filled with a slight minted taste, then to finish it off, the mint stays and is followed with a thick banana infused milkshake. Now this usually isn't my kind of vape, but after a few concentrated pulls, this flavor grows on you. There's something in it or maybe even the exact mixture that urges you to take another pull.
If you're a strictly candy type vaper (like myself), mix it up a bit, change-up your style, because I'm sure you'll love this Banana Mint Milkshake from The Plume Room!
Interested in Banana Mint Milkshake or want to see other flavors like this? – Visit www.ThePlumeRoom.com