The EGO X6 from Clever Vape is a fancy little device. Being it's a starter kit, it makes for a perfect starter kit for an intermediate leveled vaper. For those of you who haven't yet stepped off into the world of mods, this kit is a fantastic introduction to it.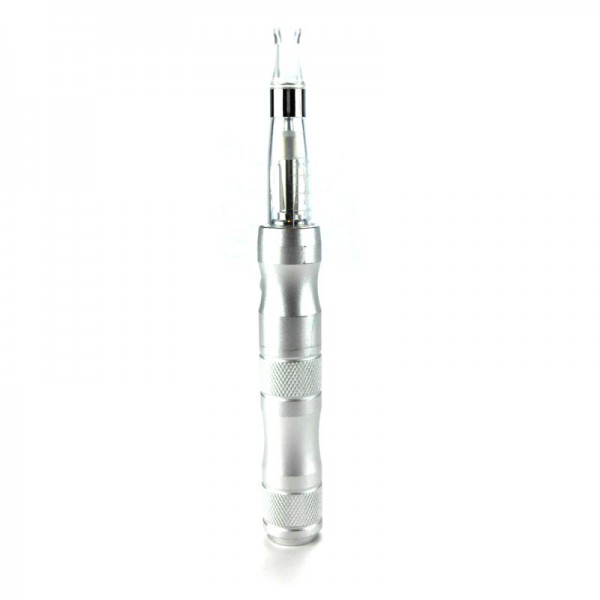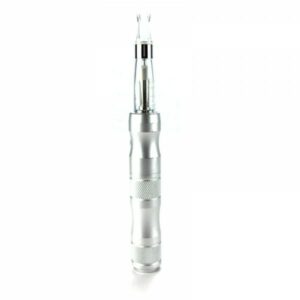 About The EGO X6: The X6 is a stunning little introduction device to mods. It isn't too small; a bit larger around than a standard eGo type device, and it isn't as big as a common 18650 (battery) device either. This device is sort of in between. It offers a select variable voltage outputs, 3 of them matter of fact – 3.6, 3.8 and 4.2 volts.
These specific outputs can be toggled through the X6's one and only button by pressing it down 5 times to cycle through Red (3.6v), Purple (3.8v) and Blue (4.2v). In addition to its larger size, it carries a step up in battery size as well, compared to a standard 1000mAh eGo battery. The X6 offers a respective 1300mAh battery capacity.
Though the EGO X6 has an appearance that of a big body mod, sporting a stainless steel shell and added eye candy of vibrant colors, it works much like other eGo devices. Much like many modified devices being introduced to the market these days, the X6 even comes with an eGo connector and a very deep drip well. It's textured body has a nice feel to it. The metal body gives it a solid and hefty feel. I'm enjoying the EGO X6, especially because of its appearance and size.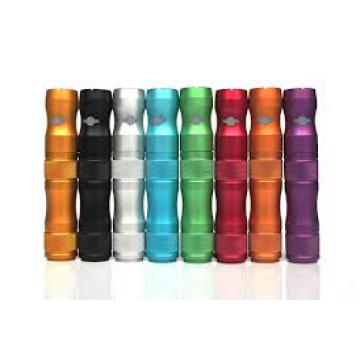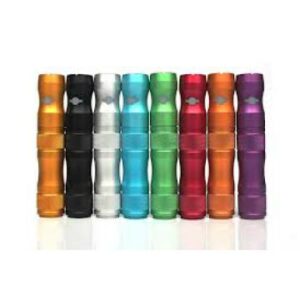 Note: Clever Vape offers the EGO X6 in Silver, Black and Purple anodized colors.
Price: At only $49.99, the X6 Starter Kit is at a decent price since it comes with the whole package; USB Cable, AC Adapter, Clearomizer, User Manual and a nifty Leather Zipper Case.
Likes: I like that the X6 has the appearance of a bigger battery mod. It looks outstanding and has a perfect pocket friendly size. It feels great in the hand; it has a solid and curvy feel to it. The eGo connector is a plus and the drip well only adds to why I like this little 'mod' so much. It vapes great and the battery life is awesome, lasting me all day.
Dislikes: The select voltage is great, but with it having that mod feel, I'm often expecting more power from the device. I also wished that the battery could be taken out, instead of having to be charged like a typical eGo. The clearomizer that comes with the X6 is 'ok' for this low voltage vaping… but I honestly do not like them, nor use them. When using the EGO X6, the rubber button got stuck into the device at one point, which didn't settle with me in a good way. I'm not big on the rubber button used with this device.
Overall: The EGO X6's name says it all; it's pretty much an eGo type device, just 6 times greater. It offers the same ego connection, a step up in power and battery time versus a standard eGo, but it carries the appearance you would get from a more larger advanced device. The X6 is a fantastic introduction to mod's for new or intermediate leveled vaper – that said, we highly recommend the EGO X6 Starter Kit.
Interested in the EGO X6 Starter Kit? You can visit www.CleverVape.com