The first and original Protank was obviously a big hit, and now there's the updated and improved upon Kanger Protank 2, which clearly exceeds its predecessor. The Protank 2 is absolutely magnificent in design, performance and durability. It's an all around tank that offers you the best from each angle and backs it all up by delivering a superior experience.
The first Protank was great… but like anything, it could of course use some improvements. If you were accident prone like myself, you've already went through multiple Protanks. The Protanks glass and mouth piece was designed as one piece, so each time you dropped it and shattered the pyrex glass, you were forced to buy a completely new unit. And, that didn't settle well with consumers.
So, what did Kanger do to improve the Protank? They released the Protank 2, which has a replaceable pyrex glass piece that comes in multiple color options and the mouth piece is now a changeable 510 drip tip.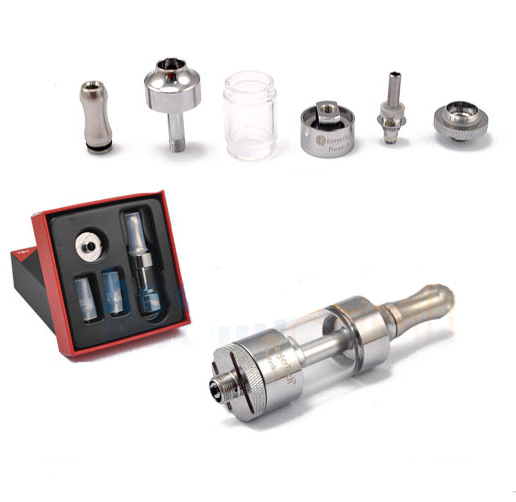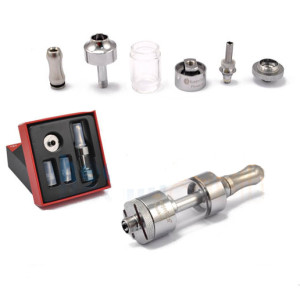 Starting from the top, you have a metal 510 drip tip and below that is the removable top cap. Below the top cap is the pyrex glass that is removable and can be replaced. Then you have the bottom cap and bottom piece that holds the Protank 2's coil. At the very bottom and on each side of the 510 connection, there is 2 slits cut out to give you the perfect airflow. One of my concerns with the first Protank was the airiness. Though you still receive a more free flowing airiness, it isn't near bad with the Protank 2.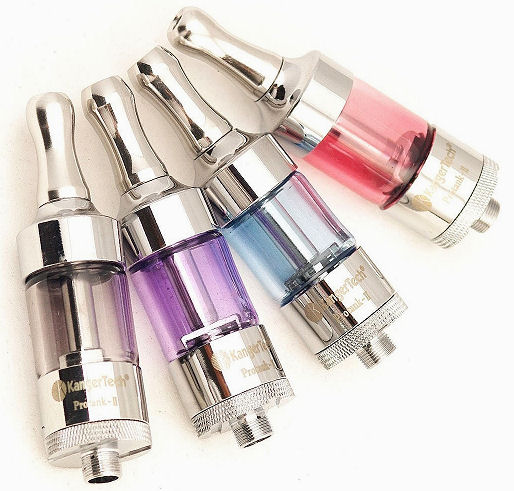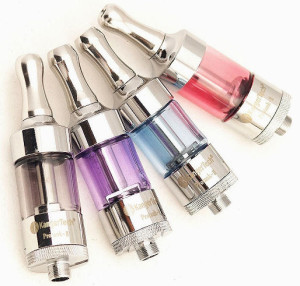 Kanger did an outstanding job improving the Protank. The Protank 2 is surely built so that each part that has the potential of breaking can be replaced, which is the mouth piece and pyrex glass. I like that you can now use a common 510 drip tip with the Protank 2. This allows you to reach into your drawer of vape gear and grab another drip tip to personalize your tank and make it your own. The glass being replaceable is the biggest improvement. Instead of purchasing extra glass pieces to replace, people can now purchase those pieces to be unique, to add color and to stand out. The color options definitely give the tanks added appeal.
The performance of the Protank 2 is great, as usual. It vapes well, no gurgle, no wicking issues (I still remove the top wick in my coils) and delivers big vapor. As I said above, my only concerns with the Protank was the airiness. With the Protank 2, it isn't nearly as bad.
Conclusion
Overall, the Protank 2 is one of the best tanks I've used to date. It looks great, performs great and with the options of replacing the drip tip and glass portion, the Protank 2 is surely leading in the tank department.
Where to order? visit www.CrimsonVapor.com