The Smoktech Aro Pyrex Tank is a bottom coil changeable clearomizer. It sports a hefty 3.5ml of e-liquid capacity and it's inside tube is made of a pyrex glass.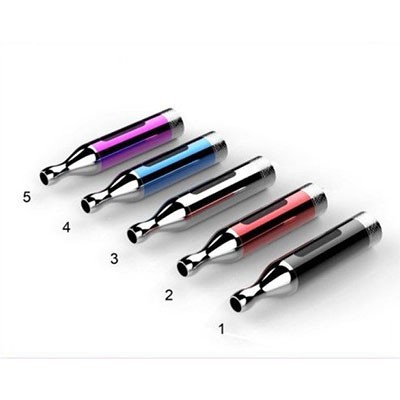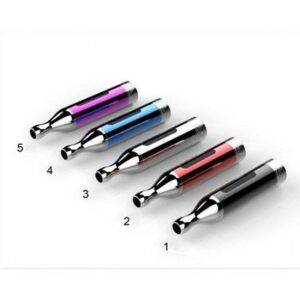 The Aro Tank comes with a 2.4Ohm bottom coil pre-installed. Much like many tanks being introduced to the e-cig market, the Aro tank makes use of the eGo cone threading for a solid connection. On the body of the Aro tank, there's also a sight glass window to easily view and check e-liquid level.

To improve upon Kanger's EVOD design, the Aro tank has not only a metal hard body design covering the tank, but the mouth piece is a metal sporting a chrome finish. This is quite the improved look since you'll no longer be able to see the built up condensation in the mouth piece, like you would see from other clearomizers with plastic-see through mouth pieces.
The Aro Pyrex Tank is available in multiple colors: Black, Red, Chrome, Blue and Purple.