Fast Tech is a China supplier of many categories. They sell anything from tablets, helicopters, to electronic cigarettes. Being that it's a huge glory hole of China made products, prices are super low.
Though many of you are unaware of this extreme deals website, other vapers are raking in the deals and saving a lot of money. Fast Tech follows in the line of other sites, like NewEgg and Deal Extreme, except that Fast Tech also includes an "e-cigarette" category.
Fast Tech is the website other e-cig vendors don't want you to know about. You're dealing directly with the suppliers, causing no huge markup.
However, don't get too jumbled looking throughout all the product. You have to be careful, because not everything is a deal. For example, you can go a normal online e-cig shop and get a 5-pack of Kanger EVOD Coils for around $6.50, but they're listed on Fast Tech for $6.78. The deals you want to really look for is something like the Protank – On a normal online e-cig shop, you can get a Protank for about $17-$18. On Fast Tech, you can get it for $12. That being said, make sure to compare prices.
What I love most about Fast Tech is the product options you rarely see anywhere else. Fast Tech has a lot of "doo-dads" as I call them.

[one_half last="no"]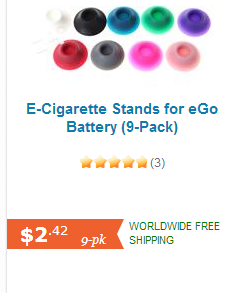 [/one_half] [one_half last="yes"]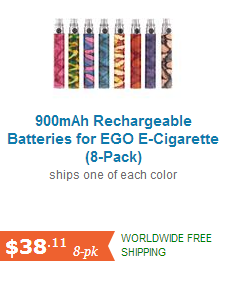 [/one_half]
If you're not the type that has to have name brand products or brand name specific, then that's when you'll really get the deals. The X9 Protank is a clone of the original, but get this, it only costs $4.95 (Protank 2 is only 8.95 on Fast Tech) – to make it even better, you can use Kanger coils with it (from what I've been told).
Want to enter the world of mods, but don't want to pay the high prices? Check this price on the bolt!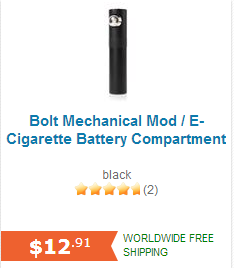 Take advantage of the deals! Click here: FastTech.com