Though I'm not one for top coil designs, the dual coil iClear 30 Clearomizer has had me quite interested. I've seen it being talked about throughout the community as it's become pretty popular – That said, I had to find out for myself what the iClear 30 was all about. For this review, I'll be using the iClear 30 with my MVP v2 with some Black Mamba from PSV.
Packaging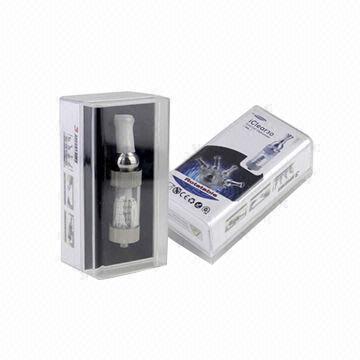 The Innokin iClear 30 Clearomizer comes in a clear plastic display box. Around the box shows off its 3 advantages, which consist of a rotatable drip tip (also known as a knuckle head drip tip), its dual coil and rebuildable coil ability, as well as being made of a stainless steel material. On the opposite side of the box shows how to refill the clearomizer. Located at the bottom of the box displays a warning label and the bottom displays a QR code that links to Innokin.com. As a note, the only thing in the box is the Innokin iClear 30 clearomizer itself.
Appearance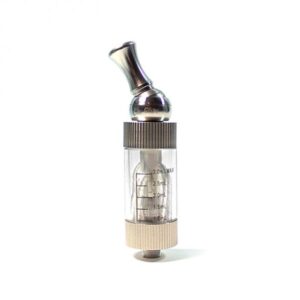 The iClear 30 looks decent, but there isn't anything very exciting about its appearance other than its rotatable drip tip. Though it does have similarities to it that match a normal cartomizer tank, I'm not going to fully say it looks like one. This clearomizer looks more on the lines of Innokin's recent industrial look that its been engraving into its products lately. With it being all stainless steel and etched lines running through the top and bottom cap, the iClear 30 looks like it was built for a hard and durable personal vaporizer. As a first impression, you'll think up words like stout or industrial – because that's what it seems to offer in appearance.

Performance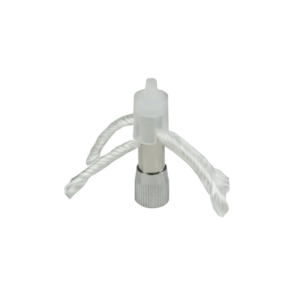 As far as performance, the iClear 30's dual coil allows you to produce a massive amount of vapor. However, I have noticed it to slack in wicking if you're back to back vaping. It'll keep up for a minute, but then gives you that taste we all despise. If you're patient enough and can do a couple dry pulls before each vape, you'll have a blast of an experience using the iClear 30 clearomizer. On the other hand, I've also encountered some gurgling, so I'm a bit puzzled on how well the iClear 30 performs over a long period of times. So far, one minute it lacks proper wicking ability, then another its wicking profusely.
I don't mind using the iClear 30, but for me, it doesn't beat bottom coil vaping. Though the dual coil helps the performance, it being a top coil destroys its wicking potential. Further on, once the e-liquid is below the coils (about 1.5ml remaining), the wicking became so aggravating, I either had to stop use or refill.
The rotatable drip tip isn't anything new to us all, but it was a nice addition to the clearomizer. Throughout my time using the clearomizer, I've kept my voltage pretty low compared to my normal 5 volts. Around 4.2 volts seemed to work flawlessly and gave me quite a bit of vapor without burning any wicking – of course as long as I didn't vape back to vape. Now keep in mind, I'm  using a 60VG/40PG mix in e-liquid, so the higher VG percentage is affecting my experience more than if I had a higher PG. When you vape high VG, these are the troubles you'll come accustom to facing.
Though I didn't fool with the coil in anyway, it does give you the ability to rebuild it. I'm not one for rebuilding just yet, but for Innokin to offer it on this clearomizer was surely a delight for that tinkering audience. This allows Innokin to reach a much larger customer base that are attracted to a typical clearomizer or rebuildable. One thing I have noticed is that the throat hit has intensified. I'm not sure what the cause is though, but I'm enjoying it.
Conclusion
Overall, if you're vaping patiently, the Innokin iClear 30 clearomizer performs outstandingly. Its dual coils give off a lot of vapor and an intensified throat hit that I'm sure will satisfy many. The rotatable drip tip is a plus for function and looks, but the top coil design isn't the best for wicking. My only dislikes about the iClear 30 is the inability to wick properly, or at least up to my standards. Other than that, my experience with the iClear 30 Clearomizer was great.
Interested in the iClear 30? You can visit www.SureVapes.com