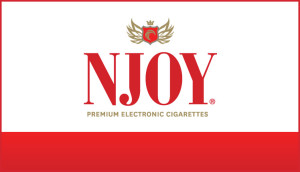 In recent news, Njoy is being sued by a California man in a class action lawsuit, claiming that they are using false advertising to persuade people to use their electronic cigarettes.
A California man (Eric McGovern) is claiming that Njoy is avoiding FDA regulations by putting on their cartons that their product is not a smoking cessation product, but yet in their marketing they state that their electronic cigarettes help smokers quit.
McGovern is claiming that electronic cigarettes have the same toxic chemicals and cancer-causing agents as tobacco cigarettes. McGovern is also claiming that the Njoy website is stating that electronic cigarettes help people quit smoking, but in fine print on their cartons, it states that their electronic cigarettes are not designed to help people to quit smoking.

With an estimation that tens of thousands of people have purchased Njoy e-cigarettes, McGovern's complaint seeks unspecified actual, compensatory, exemplary and punitive damages.
McGovern alleges violations of the Consumer Legal Remedies Act, unfair competition or deceptive business practices, deceptive, false and misleading advertising, consumer fraud, unjust enrichment, and conversion.
Though I'm a bit washy trusting the source of this story, it is rather interesting to see. There's a slew of allegations made against Njoy, but it all leads us to believe that some type of anti-ecig group or company is behind it all – if these allegations are actually true. Either way, if the FDA wants to get a bit technical, e-cigarettes are quitting devices, even though we all classify them as an alternative. We learned this long ago as we first started vaping; tobacco cigarettes is referred to as smoking, while electronic cigarettes is referred to as vaping. No lessons needed here, but you are technically using an electronic cigarette to quit smoking. Just sayin…
As a note, the source didn't release anymore information regarding the identity of this "McGovern." McGovern is said to be represented by Brian Chase of Bisnar Chase of Newport Beach.