If you've been a loyal reader of Guide To Vaping for a while, you may get the hint that a lot of what I do each day involves vaping. Matter of fact, I believe e-liquid has been instilled into my DNA and flows through the rest of my family as well. The reason why I say this is, not only am I heavily involved in the electronic cigarette industry, my brother in-law is also. He has owned an online vape store for a little over a year now I believe, and my Wife has some family on her end that will be opening a shop in the coming month(s). In addition, many of my family members on both my side and my Wife's side use electronic cigarettes. How exciting is that?!
Anyhow, to get on with my blog for today, I wanted to share the different experience I'm receiving from a new local vape shop. It isn't anything like my normal experiences – when a new shop enters my city I usually introduce myself, explain what Guide To Vaping is and offer my business cards, as well as takes a few pictures and video to help promote them on the site. Now of course I want all the vendors in my city to succeed and help this industry grow locally, but as a whole too.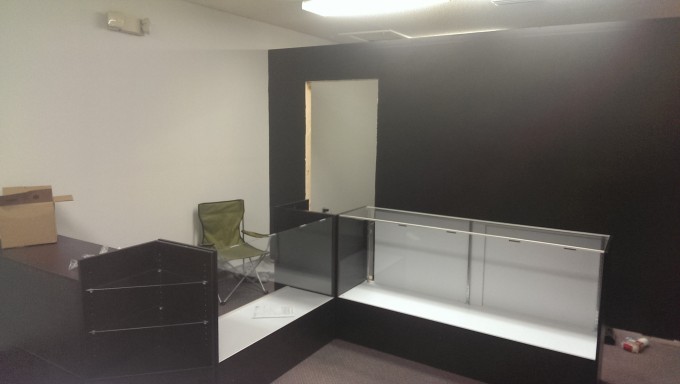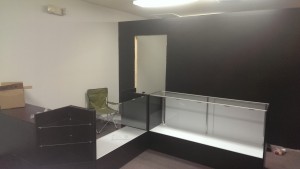 Being that my brother in-law is opening a new shop, I of course have the opportunity to help, and it's been fun. I've helped build a wall, paint, give opinions on colors, layouts and I'll be writing a few tips about electronic cigarettes that will be displayed on one of the walls. Instead of doing my normal of taking a few pictures, I get to instead help build the shop from top to bottom.
I'm not sure if it's because I keep throwing out ideas and influencing my brother in-law (love aggravating him too! lol) with different things to make the shop stand out, but this shop is coming together, and to be honest, it's going to look bad ass!
The experience I'm getting is awesome, and not many vapers can say they've had the privilege to help open a shop. However, aside from my excitement, I've gained a clear understanding of what these shop owners have to deal with when opening a new store. I've always entered these shops thinking they look "ok" or "normal," but seeing what all goes into it gives me a different perspective. That said, if any of you shop owners are reading this, I applaud the risk you take and the hours upon hours of contributing with a vape store to help this industry continue to succeed.
If you would like to visit the online store, you can do so at: CrimsonVapor.com