Chances are you already think highly of Kanger. The reason for this is because they've continuously produced well designed and outstanding performing products. I recently reviewed one of their latest products, the EVOD 2, and yet I'm here with only a few days passing, reviewing yet another product that supposedly falls in the same line of other popular Kanger clearomizers – the Kanger AeroTank BDC Clearomizer.
Appearance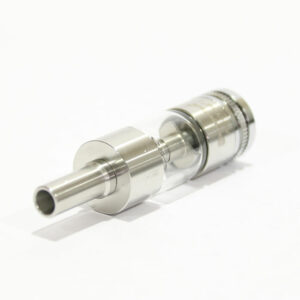 The Kanger AeroTank looks absolutely stunning is to sum up my first impressions. Looking at the clearomizer overall, it gives off the look of a high-end rebuildable tank atomizer. It's like it's trying to be modern and fancy, while still maintaining a sleek, simple, but durable design.
Starting from the top, there is a stainless steel 510 drip tip that has a simple and round appearance. What's great about the drip tip is that it isn't over-done and it being one of the main attractions in the first impression is exciting and delivers a stellar look. Just below the drip tip is the stainless steel top cap, and then below that is a 2.5ml pyrex glass tank. Continuing on, the bottom cap sits on top of the adjustable airflow controller, which also acts as the bottom base holding the 510 threaded connection.

Features
Clearly the AeroTank sports a fantastic stainless steel body, removable drip tip and of course the consumers most wanted pyrex glass tank. But the great feature about this clearomizer that pushes it beyond the majority of other clearomizers is its bottom dual coils and adjustable airflow controller.
Other features you may notice is that each and every part is glue free and those parts are also replaceable. In addition, the replaceable pyrex glass also fits both the Protank 2 and 3.
Performance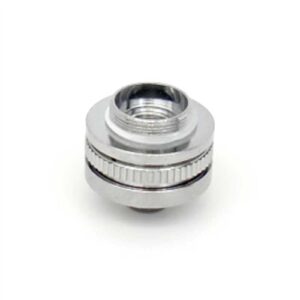 I've been truly impressed by the Kanger AeroTank. To much surprise, I have always enjoyed the user-friendly and very appealing Protank series for just that alone. However, the performance was good, but was always second best for me while being compared to other clearomizers. But, things are different with the AeroTank. The AeroTank offers the same, being user-friendly and is very appealing, as well as offering outstanding performance.
Placing the dual coil AeroTank on the MVP V2 at 4.9 volts has been a pleasure with no wicking issues at all. The dual coils can keep up with heavy vaping and of course can provide large amounts of vapor. Airflow isn't a problem at all being that you can easily adjust it to fit your personal liking. I wasn't too pleased with the airyness of the Protank series compared to other specific clearomizers, so I enjoy having the ability to change the airflow quickly to suit my preference at that time and for that specific e-liquid.