I've been confined to this chair, keyboard and website for so long, about 3 year's actually, and I've indulged my life into everything vaping. I write for multiple vaping related websites, a couple family members own e-cigarette shops, and most of my friends vape as well. I'm telling you all of this because I've recently had a dose of reality. Indeed, I own a website that I have worked towards giving off an image as the vaping experts website or a website that has all the answers. However, the truth is, I don't have all the answers.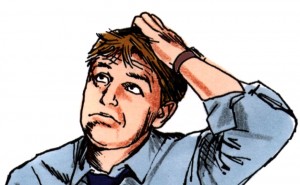 For the past 2 weeks I've been running a family members local vape shop while he's away. I had a customer come into the shop a few days back and started bombarding me with various questions, many that I unfortunately couldn't answer. A lot of the questions were about rebuildable atomizers, while some others were about mods – like what mods out of the selection can go below 1.0Ohm and what mods could go the highest in wattage. When I was asked these questions, I couldn't instantly respond with an answer as I typically do on GuideToVaping. I was lost and that upset me. Here I am, an owner of a website that is supposed to have answers for everything vaping, has suddenly choked and the words no longer exit so freely. My only response was "I don't know, I can find out though."

A few days before, a very popular face came to this same shop to meet me and check out products. This guy has been in the e-cigarette industry for around 6 years, and I've honestly looked at him as some-what of a legend within the vaping world. I've known of him for just about as long as I've been vaping, and he actually lives in the next city over. So, Daniel or as some of you may know him from ECF, Scubabatdan, and I finally met. While talking to him, mostly about rebuildables, I felt like a complete noob. Do you know how awkward it feels to own a "Guide" to vaping and then to hear a vaper talk about something vape related that you're not very knowledged in? – It's tough, trust me.
So, these encounters of course gave me a dose of reality. The truth is, I don't know it all. Though I've had the privilege to review and use many mods, I haven't used them all. A lot of the specs on mods, I can't just suddenly whip from my head and throw out numbers. I use rebuildable atomizers, but not as a daily. I don't know a lot about rebuildable atomizers, other than the bit of research I've done and the help along the way with them. I may classify myself as an advanced vaper, but that doesn't mean I know everything. And, as upsetting as it makes me to know that, it's the truth. – and I'm okay with that.
I originally started this blog in hopes that I could explain things in an easier format as I learned them myself. To this day, that is the same way I do things. I don't have multiple writers on this blog, it's just me. Each time I post something, it's something I've learned in the past from research and others helping me or from something I've learned today.
That leads me to this post. I understand that I don't know everything and that I still have more to learn about electronic cigarettes. And, just as I've always done, I'm sharing this new found realization with you.
That is all.