If you haven't heard of the Hana Modz V3 30 watt device, you may have been hiding under the rock, or you just may not indulge yourself in the ever-going drama filled e-cigarette news. Whatever the case, we're here to inform you on the latest.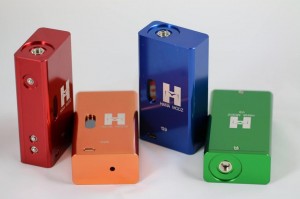 Hana Modz is an electronic cigarette commerce store that has developed and sells its own "Hana Modz" mod. The latest version of the mod is the Hana Modz Pack V3, which makes use of Evolv's DNA30 board, which has grown quite popular through the online vaping community. Like many inventors creations within the e-cigarette market, the Hana Modz V3 was cloned, by China manufacturers of course. Hana Modz undoubtedly finally got tired of their hard work being ripped off and decided to take action. Being that Hana Modz couldn't go after the manufacturers in China, they decided to go after the vendors selling the clones, which look exactly like the original in its outside appearance, even down to the Hana Modz logo.
The first vendor that it filed a lawsuit against was lllVapes LLC. on May 16th, 2014. That lawsuit was filed in the California Southern District Court for reasons of Trademark Infringement. After hearing the news, the online vaping community was shocked, some rooting for Hana Modz, while others turned against them for going after the small time vendors within the community.
That brings me to today's news: On the dates of June 6th and 9th, 2014 – Hana Modz displays that its back at it again and meaning business by suing 2 more vendors. Both Vapor Tek USA and Dailey Vape Steals have a lawsuit against them for Trademark Infringement.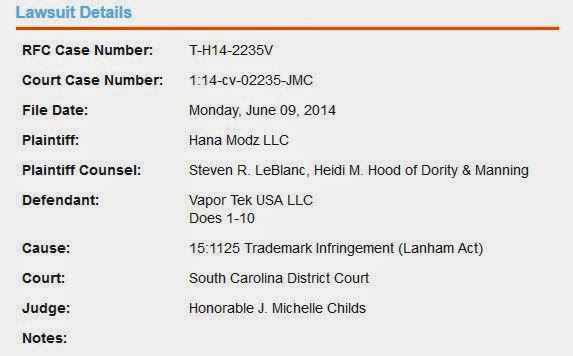 This news is definitely unfortunate for the vendors being sued. However, it's just a bad move on both of the defendants to carry and sell devices with someone else's logo, without being authorized to do so. How do I feel about this news? – I'm on the fence honestly. I've read that Hana Modz didn't even call the vendors in question to ask them to stop selling the devices, nor sent them a cease and desist letter. If true, the vendors received no warning and were shockingly hit with a lawsuit.
That said, I'm not cool with Hana Modz giving no warning, but on the other hand, do you blame them? – It irritates the mess out of me when I find other blogs that have copied a complete page of mine, and without leaving the source. I could just imagine how Hana Modz must feel knowing that all these manufacturers and vendors are making bank from their original creation, and in this case, their name as well.
What are your thoughts? Let us know in the comments below.