If you haven't kept up with the latest community news, there's a new sheriff in town, or rather a new forum. Judging by my bold entrance to this news piece, you may receive the hint that this forum may just be a contender in the world of vaping forums. Throughout the past 7 years, the E-Cigarette Forum has become home to many vapers by dominating the discussion forum portion of the industry. E-Cigarette Forum or "ECF" as most call it, has gained more than 208 thousand members that have created more than 12 million posts.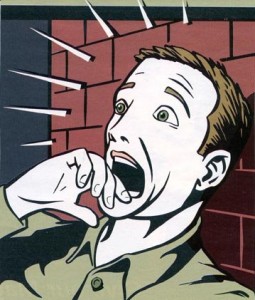 The numbers for ECF are staggering to say the least, but it seems after the introduction of the industry's latest forum, Vaping Underground, the forum of any given time having over 3 thousand members online, may just feel a future threat.
For many year's community members within the vaping industry have voiced their opinion of ECF, highly frustrated due to its censorship of content and easy to ban staffers. While the forum has built quite the steady following, it has also built quite the reputation for banning its members, which has caused them to win "Forum You Are Most Likely To Be Banned From" on GuideToVaping's Best of 2011 online event. On the other hand, ECF also won "Most Helpful Forum" that landed them more than 700 votes on GuideToVaping's Best of 2012.

To combat the year's of frustration, Joe Petner of the VaporJoes Network, has created Vaping Underground, a forum said to have created "fair and realistic rules" for the vaping community.
Vaping Underground is a forum where it's free for a vendor to post and have their own sub forums. A forum where members do not fear getting banned for minutiae and real debates can be heard.
Before we get to the big mess, the questions on everyone's mind is: How can such a large and very popular forum become threatened by a new forum that was created just over a week ago? Could this rather small new forum display that much potential that ECF could actually feel that its a threat to the dynasty it's created or is there much more to this story than what appears?
My sources say there's much more and it will soon all be revealed on Russell Wishtart's Click, Bang! vaping radio show, which airs tonight on VPLive at 9pm EST.
Continuing, let's get to the mess: The largest ecig forum in the world has decided to ban the words VaporJoes and VapingUnderground from the website.  You may not speak it or link to it.
When a "forum" censors you, they are NO LONGER a forum!