Today I will be reviewing the TOBH V2 Rebuildable Dripping Atomizer (RDA) Clone from Hawk Vape.
Yeah, I know we have a review on this atty, but this is my take on it. This is most definitely one of the more popular atomizers out on the market right now and I was glad to get my hands on one and give it a go. So today I'll be reviewing a brushed steel TOBH V2 Atty on a brushed steel Nemesis mod. So, let's get this going.
Appearance
First off, those fins. Stylish, functional and the first thing you notice about this atty. The TOBH Atty features a brushed steel finish with a logo laser etched on the side of the barrel and also engraved on the bottom side of the deck along with serial number. The 510 connector has a copper center pin. The top cap comes off the barrel right under the fins and on the underside of the top cap has a conical design. The barrel has 6 air holes, 3 on each side for great airflow control. The deck has a deep well and a 3 post design which you can use to build 1, 2 or 4 coils on effortlessly. Overall this is a very attractive device.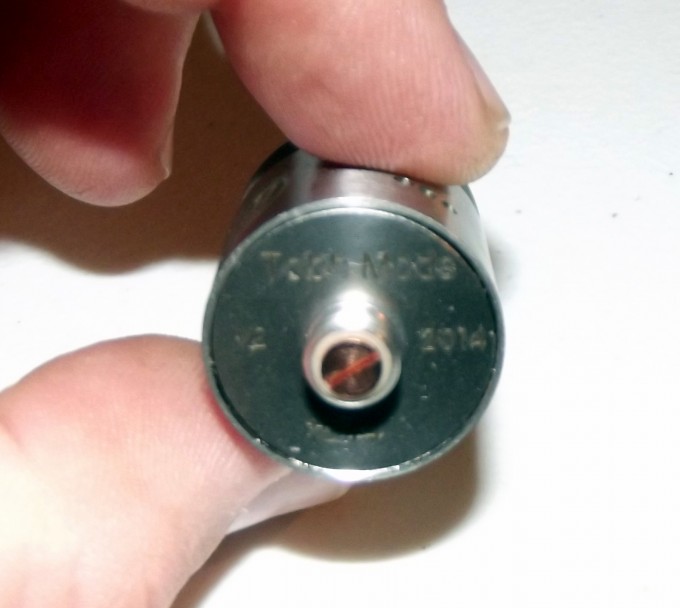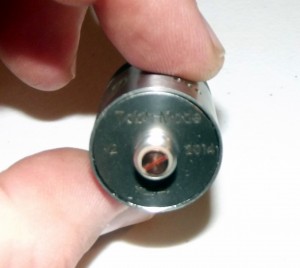 Features
The fins aren't just stylish, they also draw heat away from the coil and keep the drip tip cool. Though you'll have to provide your own drip tip as this atty did not come with one. The top cap features a conical internal design to decrease the turbulent air flow and idle zones. It has a reasonably deep well to keep your wick saturated. The TOBH RDA has 3 posts with Phillips head screws and large bore holes that can handle up to 20 gauge wire and the ability to build a quad coil setup. The base and negative posts are milled from one piece of food grade stainless steel. Also on the base are 2 raised lips that you align with the holes on the barrel for airflow adjustment.  On the base it features a 510 connector with a copper contact pin. It also comes with a little baggie with wick, wire and extra O-rings.


Performance
And now the nitty-gritty, how does this beauty perform. I do have to say that I am impressed with TOBH Atty. I've ran 28 gauge dual micro coils, 24 gauge dual micro coils and a 22 gauge macro coil and I've had good flavor and vapor production across the board. I've had no issue with the center post turning or with screws stripping out. The heat sink does keep the drip tip cool no matter how low the resistance on the coil I built was. The only con I had with the TOBH Atty was that it didn't have a drip tip. I would have love to have a matching drip tip to put on this. Luckily I have a large bore stainless drip tip that looks very nice on this setup.