Today I will be reviewing the Red Copper Stingray Mech Mod Clone Hawk Vape.
The Stingray is one of the most popular and affordable mechanical mods on the market right now. It is a simple but stylish device that can be used by all levels of vapers, from the newcomers to the advanced. This is my review of the Red Copper Stingray Mech Mod Clone by Hawk Vape.
Appearance
The Stingray clone is a sharp-looking device that is made entirely out of copper except for the 2 bands and the locking ring. The finish on this mod keeps the copper shiny without tarnishing for quite a while as compared to the copper Plume Veil atty that I have mounted on it. The brushed finish and the laser etching give it a antiqued look that I really like. The Stainless steel end-caps and locking ring give some nice accents to this piece. All in all, it's a very handsome device.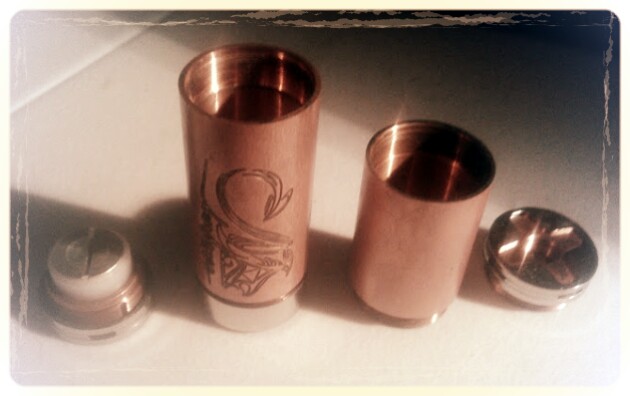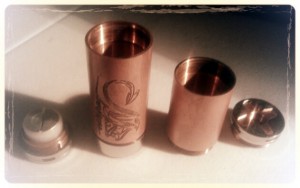 Features
This mod is 22mm in diameter and features fine and smooth threading. The top cap is polished copper with a stainless steel wrap. The bottom cap is polished copper with a polished 304 stainless steel locking ring. Also, the barrel is brushed copper with the laser etched Stingray logo.  The Stingray clone can accommodate 18650, 18490 and 18350 batteries to accommodate any vaping style. It has a magnetic firing button that is adjustable and a floating positive pin that makes for easy adjustment.

Performance
Overall I like the performance of the Stingray clone. The finish is great and the threads are silky smooth. The one issue I have with it is that the firing pin will occasionally stick causing it to continue to fire. It's not that big of a deal being as I know to check it after I take a puff from it. Being as this mod is almost entirely copper, there is very little voltage drop. I can tell by changing my atty over to a stainless steel mod and I get slightly less performance from my atty then. And I really do like the fact that it has a floating positive pin. It just makes it very easy to set up if you change atomizers often.