This past week I was contacted by Lou Ritter, AEMSA's President. We don't have much time to talk, unless he's got an AEMSA press release ready for share or something big is coming to the industry. Ritter has always played quite the role in our industry, first as someone with great knowledge of products, then his advocacy efforts and finally his Presidential seat with the American E-Liquid Manufacturing Standards Association. And, with this latest announcement from Ritter, he's back at it again – putting the industry over himself with the E-Research Foundation.
---
Announcing the Launch of the E-Research Foundation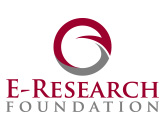 The E-Research Foundation (ERF) is a non-profit foundation designed to be a collective funding portal. As such, ERF will provide financial assistance to researchers seeking to advance independent peer-reviewed and published scientific research focused on electronic vapor products (electronic cigarettes) and their use. ERF is seeking 501(c)(3) status.
Global concerns over the safety of e-vapor products, including e-liquids, mandates a clear need to further advance scientific data to satisfy potential regulatory requirements. Continuing to identify and evaluate any health implications will remain important to ongoing consumer education as well. ERF's mission is to foster independent research focused on understanding the potential health benefits, and potential consequences, related to these products. As a non-profit foundation seeking 501(c)(3) status, the ERF operates in accordance with all rules and regulations applicable to 501(c)(3) organizations and will not participate in inappropriate advocacy (e.g., lobbying) efforts.
Unlike other industries, which have the financial ability to fund their own research, most Electronic Vapor Products (EVPs) industry stakeholders are smaller entrepreneurial vendors and manufacturers. Smaller businesses do not have the ability to individually fund independent scientific research; thus, in the spirit of a professionally guided crowd-funding equivalent tool, ERF was formed to help raise the necessary funds.
The ERF Board of Directors assembled recognized leaders from all categories of the e-vapor products market place, including consumer advocates, to participate on the Grant Committee. The committee members include leading representatives from: e-vapor device manufacturing, e-liquid manufacturing, non-manufacturing vendors, leading advocacy association senior executives, knowledgeable consumers, the leading international vapor forum, and public policy.
Independent researchers, seeking funding for their e-vapor product studies, will be able to request grants from the ERF. The ERF Grant Committee will determine which research endeavors receive funding.

All potential grant recipients, as a prerequisite to receiving ERF funds, must commit to submitting their research for peer-reviewed publication. This requirement ensures all ERF-funded research will receive transparent scrutiny by the professional medical and scientific communities. In its capacity as a funding portal, ERF will not be involved in the design of study protocols or the performance of the research itself. From time to time, ERF may initiate Requests for Proposals on specific research topics of interest.
The ERF website provides an extensive list of existing peer-reviewed and published studies as well as a wide variety of video presentations by globally recognized experts speaking at leading industry conferences.
The U.S. Food and Drug Administration's proposed "Deeming Regulation," which seeks to regulate nicotine-containing e-vapor products as tobacco products, is already being considered by the Agency and could be finalized in the next 1-2 years. Research to understand the public health impact of these products, to help industry stakeholders prepare premarket authorization applications, and to provide consumers with information to make informed decisions is needed immediately.
The ERF is in the process for filing for recognition as an Internal Revenue Code (IRC) Section 501(c)(3) tax-exempt organization.  The E-Research Foundation encourages all donors to consult their tax advisors regarding the making of donations to the foundation pending recognition of its IRC Section 501(c)(3) status.  International (non-U.S.) donors should likewise consult their tax advisors about making donations to an organization located in the United States.
---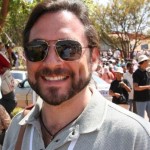 For those of you who haven't already gotten this – I absolutely love this guy… he takes on large roles for this industry that most of us wouldn't ever do. We get to sit back while he's out moving the industry along so that we all can enjoy the vape life. This new E-Research Foundation (ERF) is an awesome idea. How many times have we heard officials or anti's state that there is just not enough research on electronic cigarettes to say they are helpful, and each time, since they believe we don't have enough research, they default to 'not safe' or some other mumbo-jumbo. With ERF, we can stop sitting around waiting for a new study to be conducted and actually do something about it ourselves.
Not only can manufacturers, vendors and organizations take part in making this research come to life, but consumers themselves can participate by donating. It's about taking action and improving the research on electronic cigarettes, e-liquid, and the industry.
To learn more about E-Research Foundation and to donate, feel free to visit: www.E-ResearchFondation.org