Though this company isn't very known within the vaping community, they're certainly about to make a large presence with their use of ceramic material.  It's something very unique and appealing, which will be a pleasure for any collection.  Today I will review the Ceramod and Certank from TMT.net.
Ceramod
Appearance
For me personally, the Ceramod and Ceratank together are a good pair. At first glance the Ceramod looks like an ancient roman pillar from a temple of the gods!  This device is by no means small. It is a crisp clean mod, no pazaz like many devices currently on the market.  To start off, there is one button that is ceramic and one logo on the body of the mod… that is it.  The body of the mod is a ceramic finish from the bottom cap to the top cap.  Though its outer shell is ceramic, it appears that the inner-body tube is composed of brass battery compartment, while the bottom cap rests with a stiff brass spring and a stainless steel 510 connection. In addition, the bottom cap also has a nice TmT logo that surrounds a vent hole.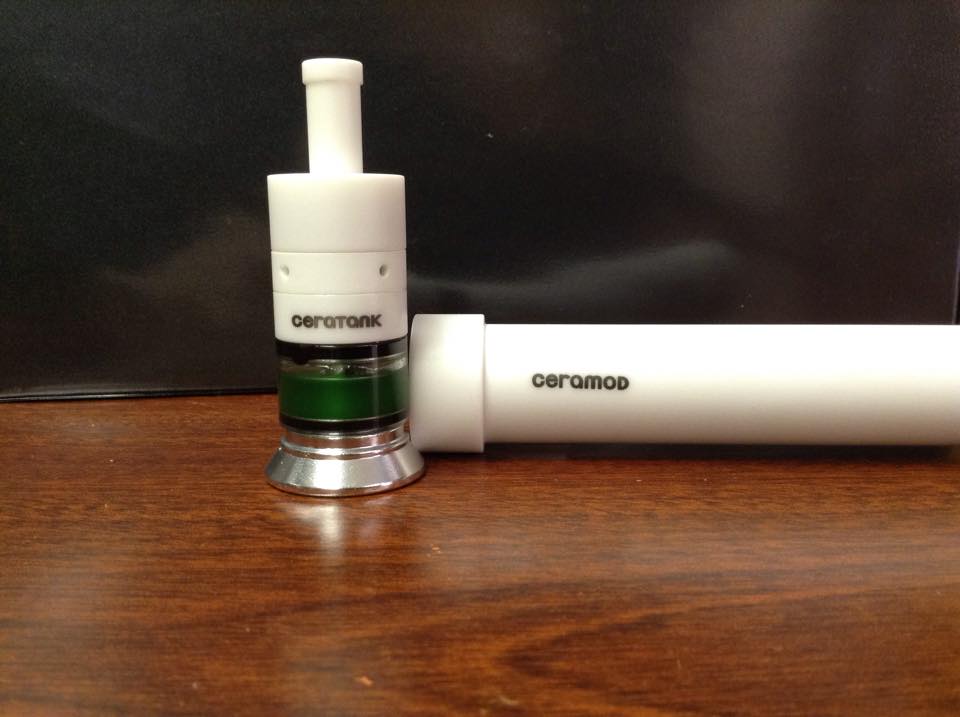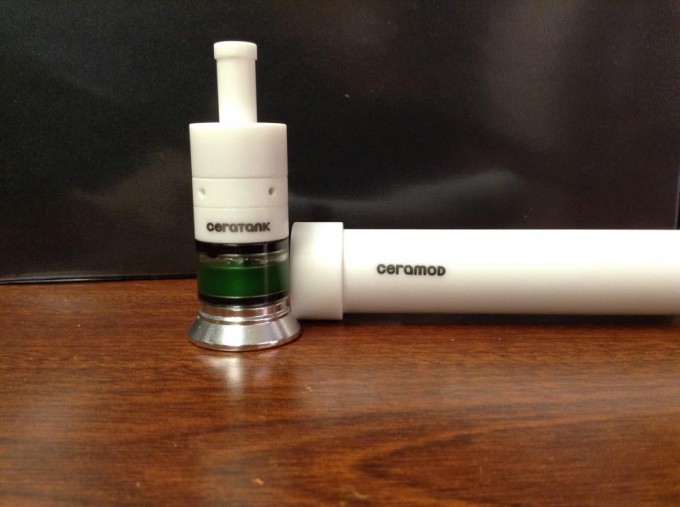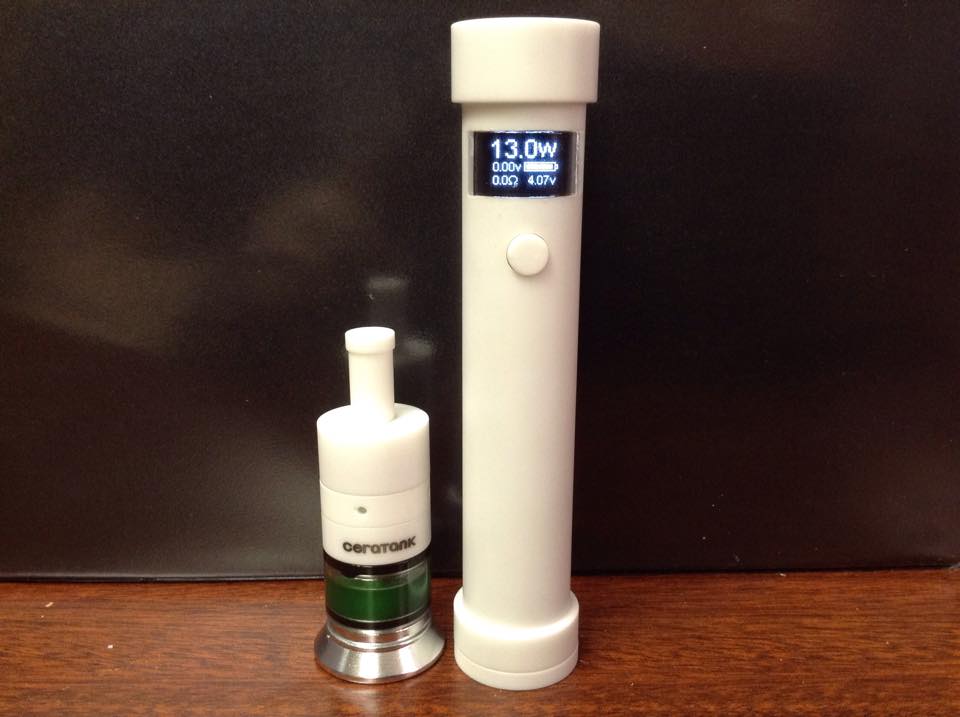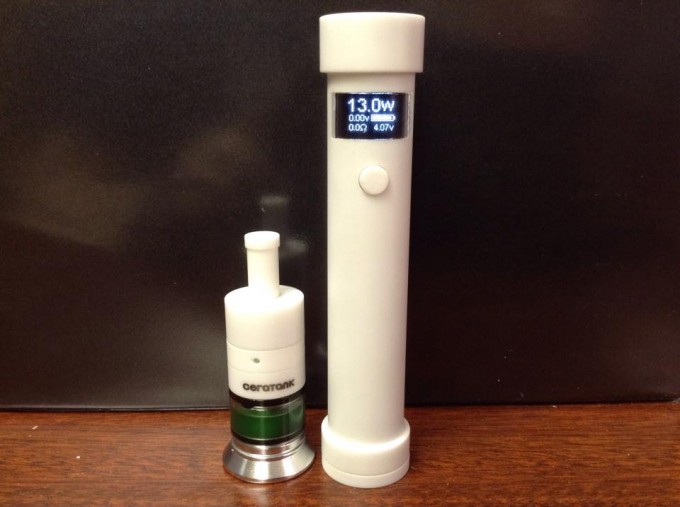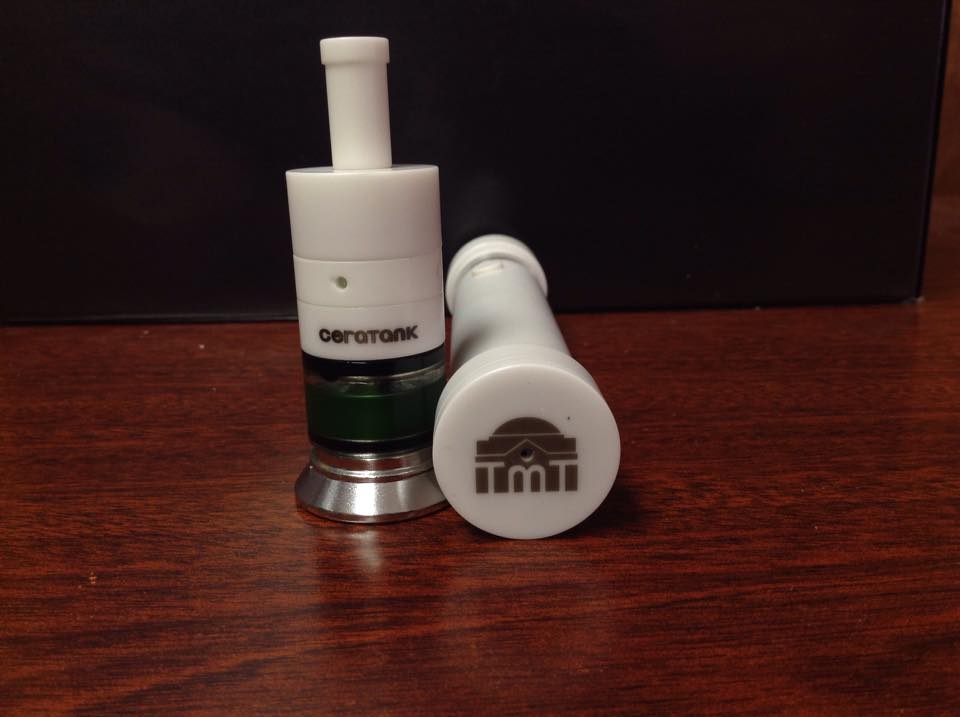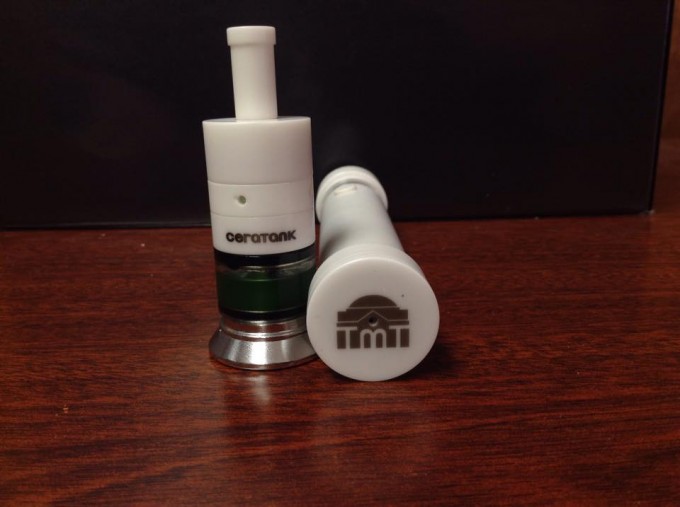 Features
The Ceramod is powered by the Yihi SX300 chipset, and has the ability to accept as low as 0.3Ω and up to 3.0Ω.  The Ceramod also has a range of 7 watts and can reach up to 35 watts.  With this information, using drippers and rebuildable tanks will perform outstanding with a simple adjustment in wattage.
If you're looking for more information on this device, look no further.  The Ceramod is 1.1 inch wide, stands 5.3 inches in height, and weighs a good 6.6 ounces.  Most of that weight comes from its ceramic outer-shell and its brass battery compartment.  More features include a 0.66 inch OLED display and gravity sensors, which gives the ability to adjust the wattage.  The Ceramod makes use of an 18650 battery, has reverse battery protection, as well as temperature protection.  This device also has a 510 connection, which has airflow channels for those tanks that get their airflow from the 510 pin, and has a semi-floating 510 pin that allows for easy connectivity between atomizers.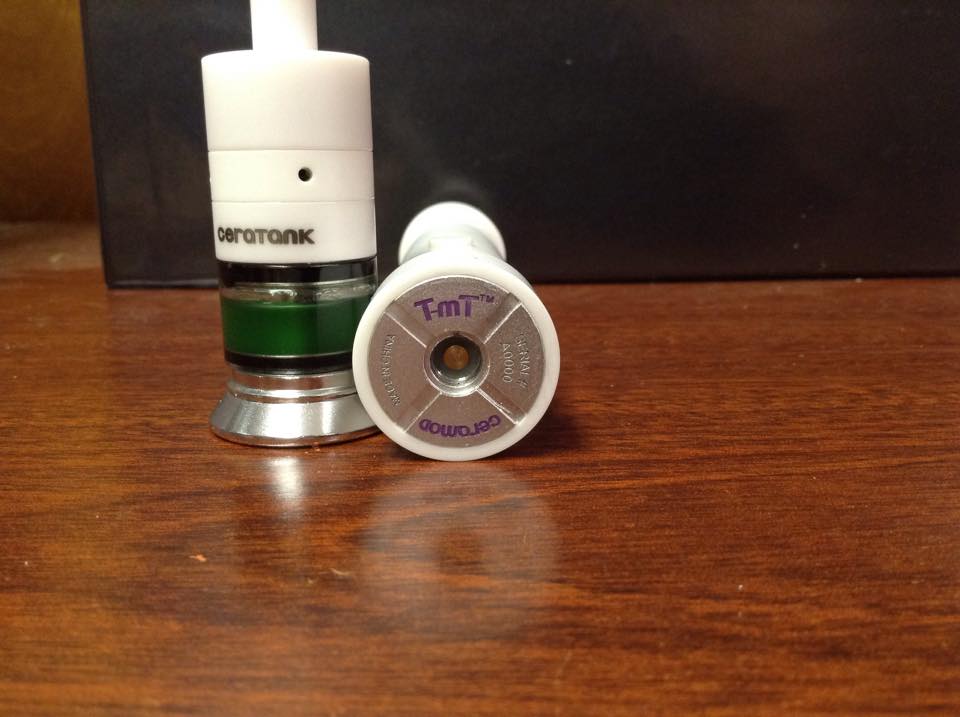 Performance
To much surprise, I have to say that I have been very impressed with the Sx300 chip.  Despite having the gravity sensor for doing the wattage adjustments, it is a very well performing device.  Obviously, tilting a device to make adjustments can turn into a heap of problems, especially increasing safety risks, but it does however work as it should.  The 510 threads are a little to be desired since they are loose, and a little difficult to keep from cross threading.  However, once seated, everything sits nice and flush.  None the less, the vape quality and production is outstanding.  What's interesting is that I found that the wattage I usually prefer is a little less than what I typically use on other variable wattage devices.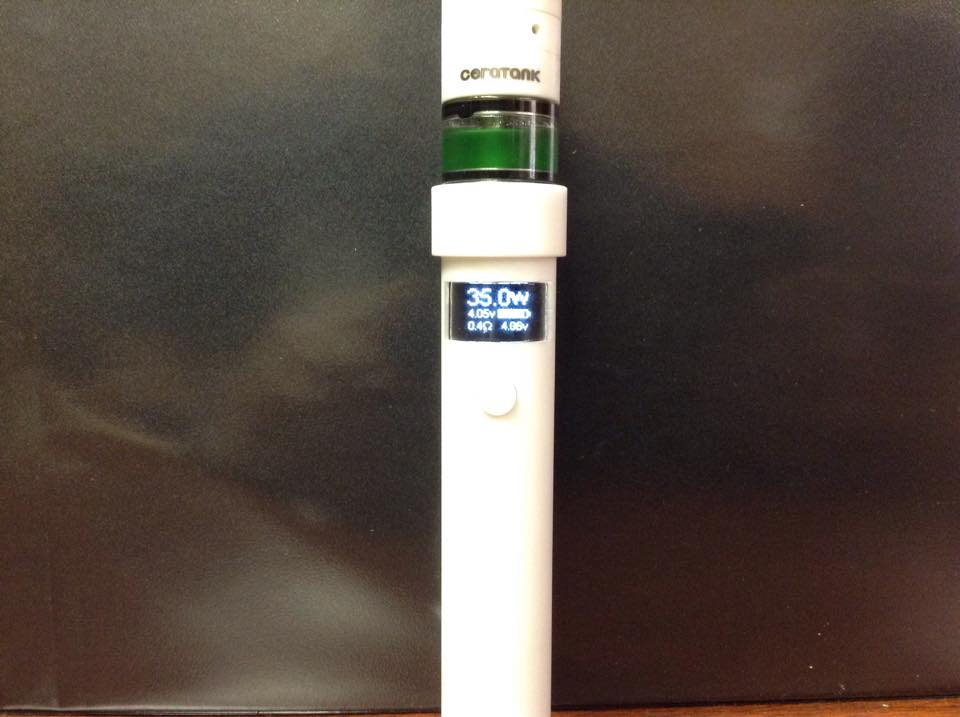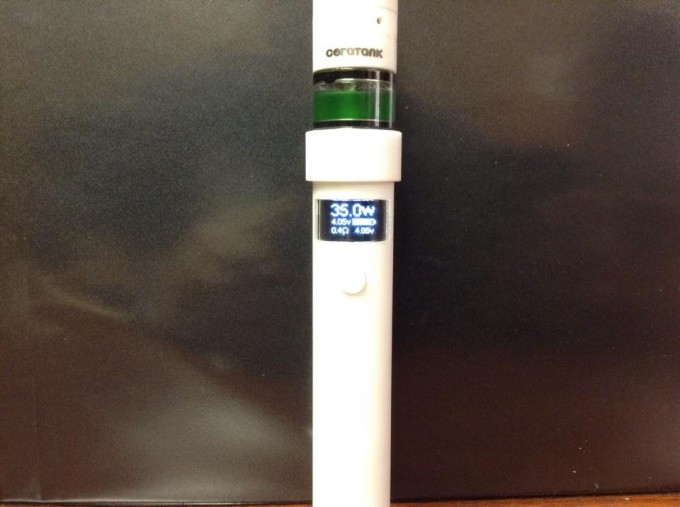 Ceratank
The CeraTank is a beautiful genesis style atomizer.  The base is made of stainless steel, while the top cap and drip tip are completely composed of ceramic.  The base offers the ability to run a single coil build, all the way up to quad coil builds.  Moreover, the deck also has recessed negative screws.
Why they did this, I have no clue.
Anyhow, because of the recessed negative screws, it makes it a little bit of a challenge to trap the negative side of the wire.  However, once you figure that out and spend a bit of time examining the atomizer, building it becomes a breeze!  The top cap is composed of four sections: the airflow portion, airflow control ring, cap, and drip tip.  All four of these sections are solid ceramic construction. One negative that I see with the top cap, is the fact that the airflow ring is free spinning.  With the ring having the ability to free spin, something as simple as a little shake can dis-align the airflow.