Quickly making a rise within the market, SmokJoy has ramped its R&D department with one of its latest product developments, which is a rather uniquely designed mechanical mod.  Today, I'll be reviewing the TnT Mod by SmokJoy.
Appearance
When you first look at the TnT Mod by SmokJoy, you wouldn't think that it was a 26650 mod.  It is a small mod, and to be exact, it's only about an inch longer than an 18560 battery, which is surprising.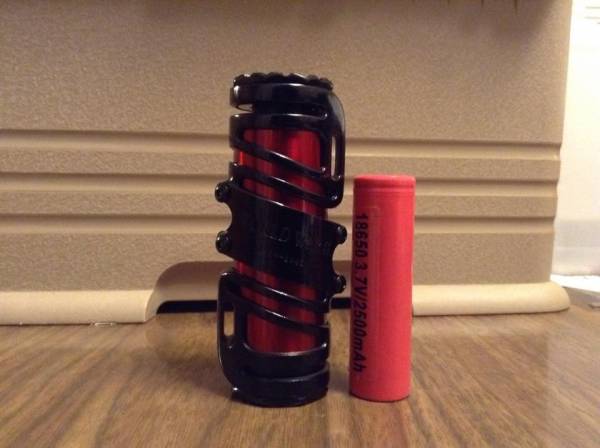 The first thing you notice about the mod, is the black "cage" around a red center core.  It's kind of the look you would expect when transporting individual dynamite sticks!  The next thing is the logos: On one side of the mod you have World War II 1939-194 and on the other side you have the logo from The Expendables movie.  On both the front and back of the black cage you have TnT engraved and painted red, which really adds to this device's unique appearance.  On the switch you have TnT, U.S.A Design, and By SmokJoy engraved.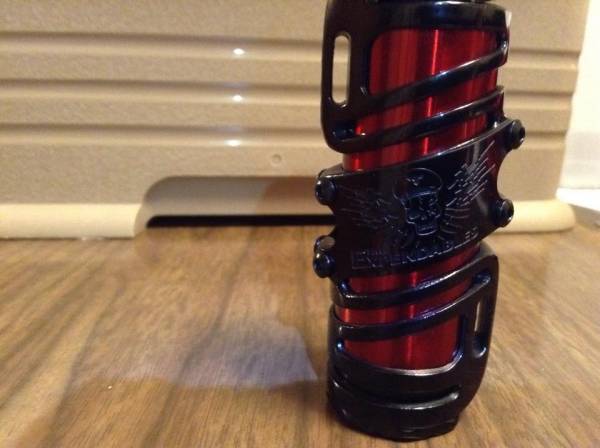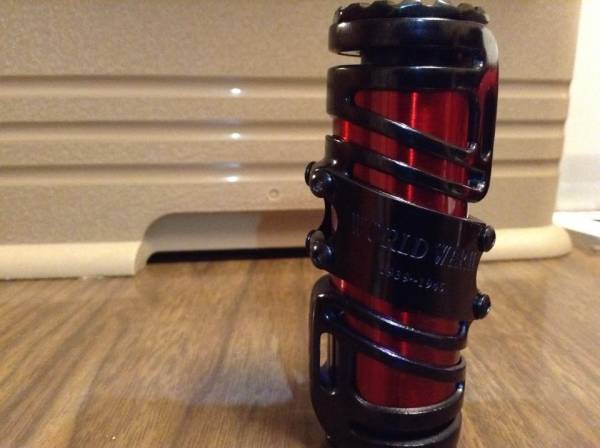 The top cap has a nuraled design to it with airflow for a tank that uses the 510 for airflow.  All of the threading on the TnT mod is very smooth and well machined.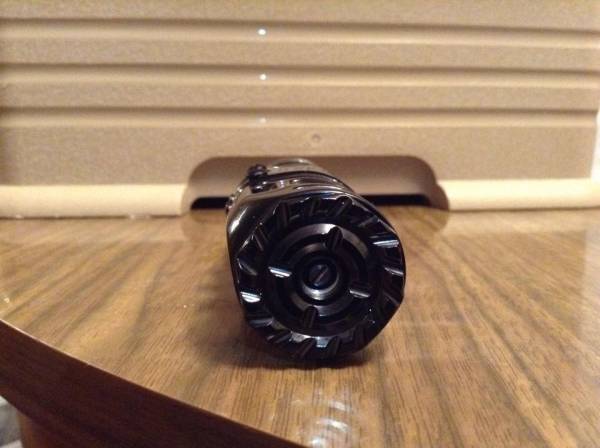 Features
The TnT mod is a bottom fire mechanical mod.  It has a recessed switch, locking ring, spring in the switch, and what appears to be a silver plated copper pin.  The switch is very smooth, and has a slightly clicky feel to it – something I prefer.  The top cap also has a silver plated copper pin, which seems to be adjustable.  I did not need to make any adjustments for any of the drippers or tanks I screwed to the device. If you're looking a small mechanical mod, this device is 3 inches in height and only 1 inch in width.  I did not have any 26650 drippers to put on the device, so I'm not sure if there is any over hang.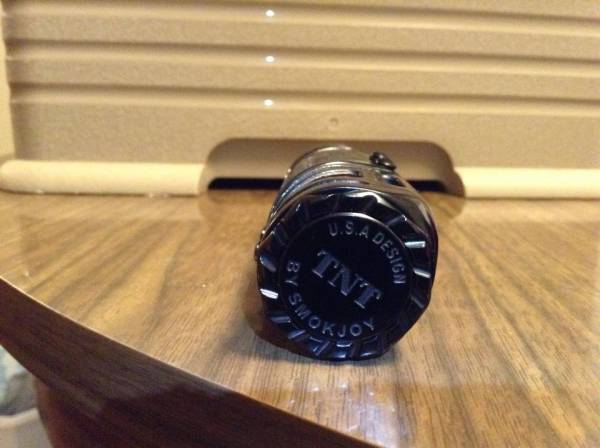 The TnT comes with an 18650 sleeve also, which allows you to run an 18650 instead of a 26650 battery. Indeed, a nice design, but the TnT does not have any adjustments for battery rattle.  If a rattling battery is not in your future, then this device may irritate you a bit because in 18650 mode, the battery rattles until the switch is pushed, unfortunately.
Performance
Performance is where I was very disappointed with the TnT mod.
I put my voltage drop meter on the device… and, the meter showed a fresh battery, but when I screwed any dripper on, the meter would not show anything.  This leaves me to believe that the TnT has more than a 1v voltage drop when fired, which is very apparent when vaping.  It would take a couple of seconds to ramp up my .33Ω coil.  To add to it, once ramped up it didn't produce any heat to the vapor like on my other devices.  The vapor cloud was not bad, but was not satisfying to me.  It was almost like an ego style vape and I'm definitely not looking to go backwards.  It vaped the same in both 18650 and 26650 mode. I have to be honest, this is not what I would have expected from this device. 🙁