It seems as if vapor stores are doing a good job not selling to minors, because in the latest vape news, teens have now resorted to burglarizing a vapor store just to get their hands on an electronic cigarette.
Four thieves were charged January 13, 2015, for burglaries involving two vapor stores in Cleveland, Tennessee (Bradley County).
Juveniles are really interested in vapor cigarettes, it's a popular thing.  They steal it to use and consume and sell at high school. These juveniles were selling it at high school to their colleagues.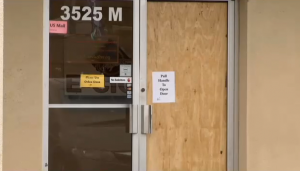 It seems as if Cleveland vapor shops are taking a beating; golden vapors was hit twice in the span of just seven days.  Sheriff Watson included "It's kind of a growing thread across the state.  A lot of departments are having problems with vapor stores being broken into."
However, even though plywood rests on the door as a result of the burglary, the owner, Tim LeGrand still remains confident displaying a smile as he says "We're still in business! Got plywood on the door, but we're still letting people in, it's business as usual."
A business owners worst nightmare is being burglarized, but vapor shops appear as the 'new guy' in town and thieves are targeting them.
The other store that was allegedly in the teens rampage happens to be Mountain Oak Vapors, a very widely known brand across the southern states.  To combat the recent spew of burglaries on vapor shops, Watson has suggested that the stores use standard video surveillance systems, and also has his deputies conducting night business checks.
Although it may seem like these teens might just get a slap on the wrist, the court is taking the ten thousand dollar take very seriously.
You can view the source here.