Though they were once one of the hit manufacturers within the vaping market with their tanks, they've slowly slipped away even after producing a decent slew of products that just didn't catch fire with vaping consumers.  However, SmokTech has recently came out with a game changing device that has fueled vapers all around the world to once again talk about the brand that has been on the map for years.  So, what is the device that has everyone talking?  We're going to tell you just that.  Today, Skyler and I will be sharing our Smok XPro M50 Mod Review.
Appearance
Though my first impressions of the M50's appearance wasn't exactly promising, I decided to purchase the device more-so because of its out of the park features.  However, the appearance has some-what grown on me, so the simplicity and its not-so-fascinating buttons have sort of won me over in the end.  To start off with, the Smok XPro M50 stands only 85mm tall, only 38mm wide and has a depth of 22mm, which is rather small for a 50 watt device in today's market.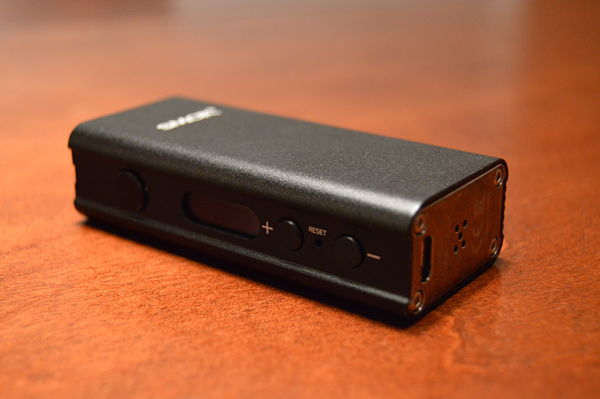 The 510 connection is surrounded by a chrome plated flat piece of metal that is held down by 4 allen wrench screws. Located on the front of the device is the "Smok" logo, the right side has etched lines to add to the device's appearance, while the left side has the fire button, the OLED screen, a plus button, a minus button and between the two sits a Reset switch.  On the backside of the device displays "XPro M50", which is the series and its version.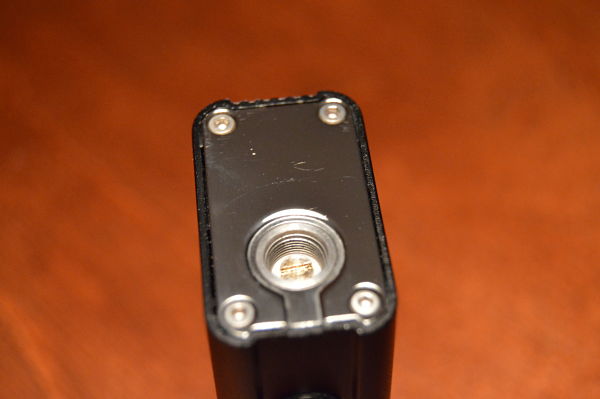 The bottom of the M50 has a micro USB charge port, five holes assembled in an "X" figure, and the chrome plated flat metal piece is once again held down by 4 allen wrench screws to access the battery compartment.  For additional information, the Smok M50 is available in Black, Silver, Gray and Golden.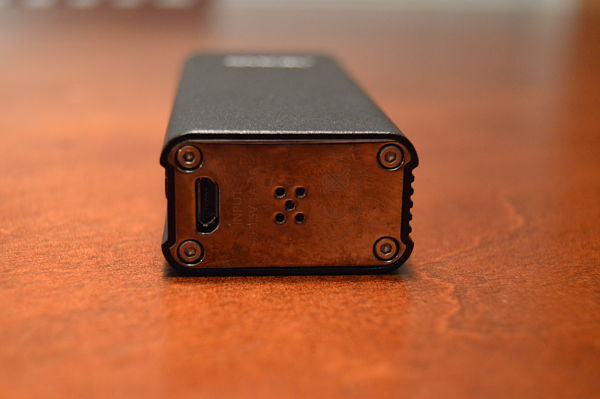 Features
With the SmokTech M50, you can expect a slew of features including: 510 connector, adjustable spring-loaded pin, aluminum alloy and zinc alloy housing material, an OLED display screen, a master "reset" switch, anti-slip strip, USB charge port, 5 vent hole heat dissipation, 5-click off/on, reads down to 0.2Ω, adjustable wattage from 6 watts to 50w, and has a "mechanical" mode.  In addition, it also has safety features as you would expect: short-circuit protection, low resistance protection, and high temperature protection.  Moreover, the M50 also has the ability to reduce 5 watts automatically when vaping when the battery does not have enough power to supply the current set wattage.  All this is available in a small, yet powerful, 18650 compatible box mod.
Performance
The performance is spectacular on the Smok M50, both while in its variable wattage mode and its mechanical mode.  With this device you're getting the best of both worlds, with high wattage that should be well enough for any attachment you want to throw on it, and it's very compact, which makes it comfortable in the hand.  Since owning the Smok XPro M50 Mod, I've been nothing but thrilled with my purchase.  This mod is useful in so many ways, which is why it gets a GuideToVaping thumbs up and a high recommendation.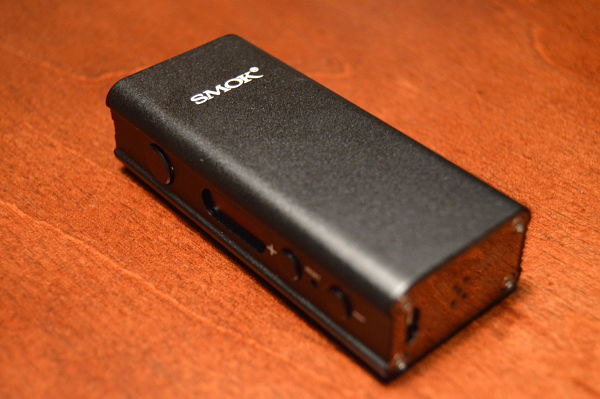 Smok XPro M50: GET IT HERE