Though they are widely known as Pioneer4You, the name merely strands from its company, Green Leaf.  If they doesn't explain it well enough, Pioneer4You is a brand and website under the Green Leaf Technology Company.  This company is based in Shenzhen, China and has become one of the largest and most popular manufacturers of an original device.  There are some manufacturers from China that become one-hit wonders, and others even do well enough that their series of devices nudge their way as a crowd favorite.  However, Green Leaf has created a brand and a product that has taken control of the vaping market, leaving many to crave their next product release.  There is one thing that is certain about it all, the iPV series has really changed the industry with its beautiful appearance, its technology oozing function and its monstrous performance.
Today, you will be viewing the Pioneer4You IPV Mini Review.  This product can be purchased at VaporizerChief.com.
Appearance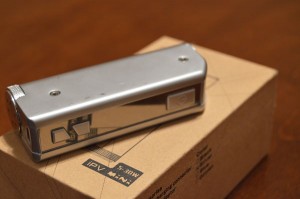 The IPV Mini looks great in design.  It has this crossbreed look, between a tube mod and a box mod.  While one side has a curved look and feel to it that feel nice and familiar, the opposite side has more a box edgy look and feel.  The curved side features a bottom cap that is commonly seen on tube mods, which only adds to this unique appealing device.  However, the other side that looks more like a box mod, holds the fire button, the OLED screen and the wattage up and down buttons.
The particular IPV Mini that I have is silver in color, but is made of a nice quality metal.  Holding this body that is wrapped around an 18650 battery and internals are two hex head screws that aren't to be removed. Covering the screen on the side is plastic that has a mirror film covering it.  As far as its design, it is certainly a nice mod to look at and an even greater one to hold.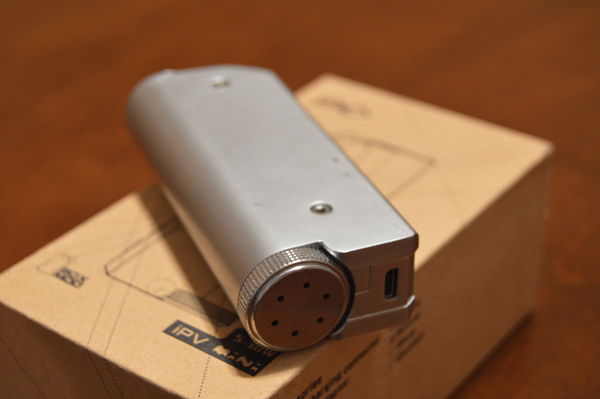 Features
Additionally, the IPV Mini features a 510 adjustable center pin, 18650 compatibility, 5-click on/off, PWM Mode, DC-DC Mode, Mobile Mode, Memory setting capabilities, reads down to 0.5Ω and can reach up to 30 watts of power.
I've enjoyed the 30 watts, even though it does feel a bit weaker than my other devices.  Reading down to 0.5Ω has made attaching different clearomizers and rebuildable dripping atomizers a breeze with no problems what so ever.  I like that the Mini does have a Mobile Mode, even though I haven't personally used it.  It could, however, save me one day when out and about.
The PWM and DC-DC Mode is also nice to have.  If you're trying to stretch the life of your battery, going in PWM Mode will help you achieve a longer battery life as it doesn't consume as much power, but you will in turn receive a more mild hit.  DC-DC Mode will give you the full punch of its power, being that it is a direct current, which entails for a more consistent and hard-hitting vape.  Of course, I'm more prone to use the DC-DC Mode as I favor that consistency in my vape.  Another nice feature is the ability to set your preferred wattage in 5 memory slots.  Though this feature is nice to have, it can become some-what of a hassle.  If you watch the video above, I explain what I'm talking about.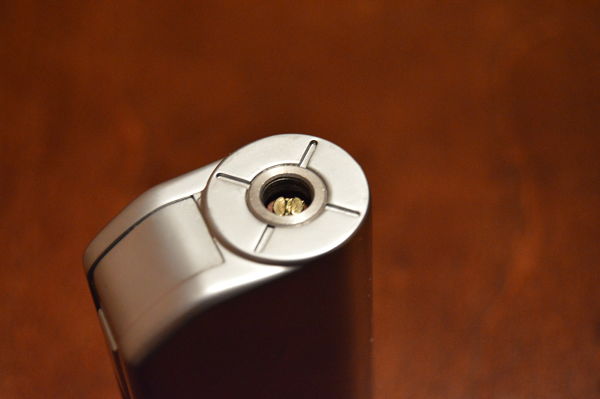 Performance
As stated, the IPV Mini doesn't feel like it gives off a full 30 watts when I apply it to the attachment on my device.  Though it does feel a bit weakened than other devices, it certainly still gave me a solid vape that I could easily enjoy.  All of my attachments placed onto the Mini gave me a clean and well-connected contact.  One thing I have noticed that I forgot to mention in the video is that the USB connector on the bottom of the device does not seem to charge the 18650 very quickly.  This isn't too much of a disappointment as I've also been noticing the same thing on other mini devices that I currently own.