Though I don't post many e-liquid reviews, I felt this one was truly worth it.  Today, I'll be reviewing Yeti from Trail Chaser E-Liquid, which is manufactured by Texas Select Vapor.  If you've read some of my past reviews or have kept up with the happenings of GuideToVaping.com, then you would know that I've been a huge fan of TSV for years.  To keep up with the shift in the vaping market, Texas Select Vapor has recently released its "high viscosity" e-liquid line, which features very unique and delicious e-liquid flavors that is sure to become a staple within the market, and I personally feel will change the direction of e-liquid flavors in the future.
This company has created outstanding and very complex flavors throughout its existence, and has even become some of my most favored flavors of all time.  One thing that has sided me with Texas Select Vapor is not only the quality, but the professionalism they deliver.  Everything from the labels to the amber bottles, to the packaging, and to the bar codes printed on the back of each box, Texas Select Vapor has surely went about things the right way from the beginning, and for me, that speaks volume.

Quality
When it comes to Texas Select Vapor, the e-liquid's quality is superb just as I've been ranting and raving about for years.  There's always been something that has drawn me to this company, and it mostly stems from the outstanding quality that is packed into each and every bottle made.  There is no harshness, nor grittyness or abnormal taste from the base used or the nicotine that is present.  When I speak highly about the quality, I'm not only referring to this Trail Chaser E-Liquid, but also referring to the company in general.  Believe me when I say this, the quality of this base that is used with Texas Select Vapor e-liquid will have you ranting and raving just as I do.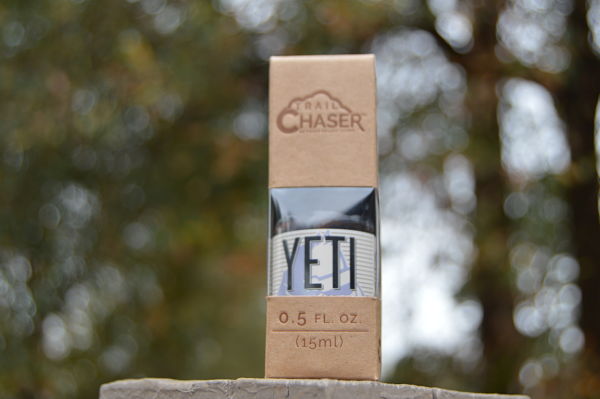 Flavor
The flavor of Yeti is said to be a chilled mint citrus flavor with sweet fruit undertones, and that's exactly what I'm experiencing with this flavor.  For me personally, I feel the fruit flavor is dominant, while there is a mint flavor that lightly coats it.  This is certainly one flavor that I've never seen available on the market, very unique, very smooth and even more delicious.  I would normally expect this flavor to be available only as a high PG e-liquid, but this is why the Trail Chaser E-Liquid line interests me so much.  Instead of offering only creamy or milky flavors as most of the high VG market is using, Texas Select Vapor is switching things up a bit and offering those flavors in a high viscosity format.  Flavors are of course subjective, so if it isn't this flavor that gets you moving, I'm sure another will in this Trail Chaser line.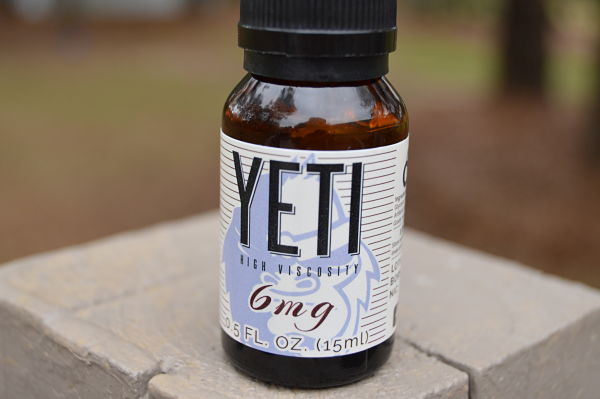 Vapor Production
Being that Yeti has a percentage of 70VG and 30PG, you can expect a large amount of vapor production.  Obviously, when you use a higher VG liquid, it's going to produce better clouds, but mysteriously, Trail Chaser's e-liquids have a small bump in vapor production over some of the others.  In the video above, I throw off a few vapor clouds using a Cloupor Mini Mod at 30 watts, while my Derringer RDA has a .9Ω dual coil build.  The vapor production was nice and thick, but you can expect an even bigger production if thrown onto a device at about 37 to 40 watts.  (I used the Cloupor Mini for this review merely for appearance)