Today, I have yet another flavor apart of the Trail Chaser E-Liquid line that is manufactured by Texas Select Vapor.  Read along this Trail Chaser Valley Review.  This flavor is called Valley, which is said to be a fresh ripe melon infused with a variety of fruity undertones.  For this review, I'll be using a Derringer RDA at 0.9Ω's combined with a Cloupor Mini at 27 watts.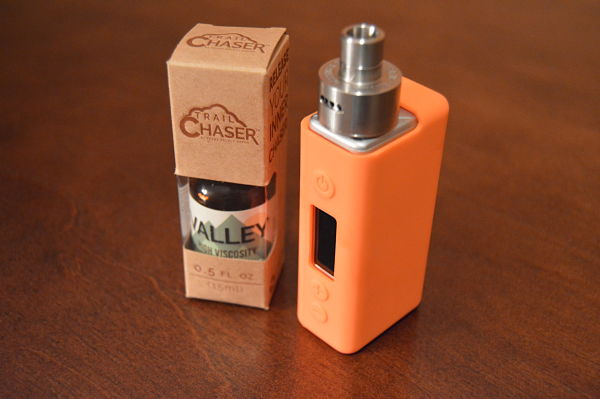 Quality / Packaging
The packaging for this Trail Chaser line is phenomenal.  This is one reason why I absolutely love Texas Select Vapor, because they go above and beyond with their appearance to the customer.  This bottle of Valley e-liquid is packaged in a brown paper box that has windows so that the bottle is visible inside.  On the front is the Trail Chaser logo with embossed letters and at the bottom displays that the specific bottle is 15ml's. To the left side of the box there is some information about Trail Chaser E-Liquid and towards the bottom shows that Texas Select Vapor is a certified AEMSA e-liquid manufacturer.  To the right of the box, again embossed, it says "Release Your Inner Chaser", and towards the bottom asks you to please recycle.  The back of the box lists warnings, ingredients, an age limit, and even a bar code that shows the bottle size, the flavors name and the nicotine strength.  I must say, I'm very impressed.  This type of professionalism you usually only see offered on products in a big retail chain.  It certainly makes you rethink what vaping could become if all manufacturers delivered this type of quality and professionalism into their products.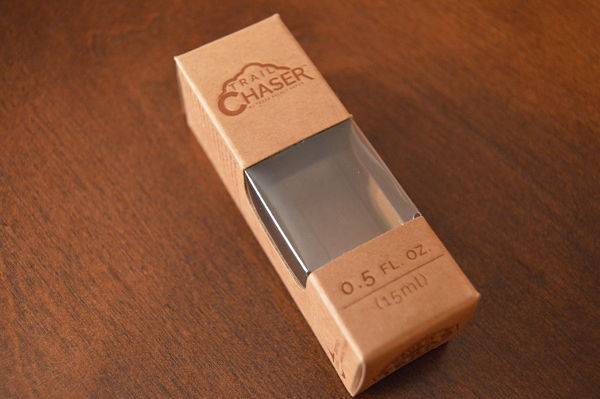 Exactly like the other flavors that are manufactured by Texas Select Vapor, this Trail Chaser line has the same great quality.  The vapor feels thick, doesn't carry any perfume type of taste, but it feels as if the nicotine comes through quite a bit, which give me a small harshness on the hit.  However, I'm leaning more towards my current build as a possible cause since I haven't experienced that with other liquids in the Trail Chaser line.
Flavor
The flavor matches exactly with how Texas Select Vapor has described on their website.  From the inhale, you receive a blast of this full melon flavor, while on the exhale you receive the same strong melon flavor, but with a loud hint of an indescribable fruit mix.  The fruit mix is mild, so the big portion of this flavor is the bold melon.  Not only does it taste absolutely delicious, but you'll receive the same hint as vapor fills the room.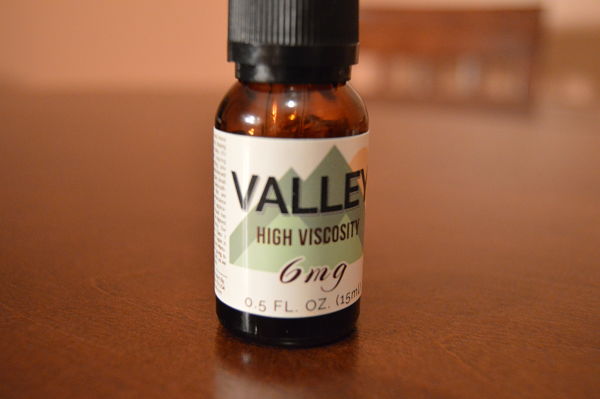 Vapor Production
Being that Valley is a 70VG mix, expect to see some large clouds.  This vapor feels thick in the mouth and you can tell its thickness as you blow out large clouds.  You may notice with this specific e-liquid that the vapor tends to seem a bit more plentiful than other e-liquids you've tried.  For me, the vapor production is nice, especially when I pair my Cloupor Mini with this lovely Derringer so that I can enjoy both, the flavor and its nice clouds.