Today, I'm coming at you again with yet another e-liquid flavor manufactured by Texas Select Vapor.  This time it's a Trail Chaser Habitat e-liquid review, and I'm running it on the Turbo RDA paired with the iPV3.  If you watched the video review before reading, you've already seen that I'm throwing out some deliciously large clouds.
Quality / Packaging
The e-liquid, much like all other Texas Select Vapor liquid, doesn't come with any extra taste from the liquids base.  I experience merely the flavor and that's it.  The packaging looks fantastic, and as I've said in past reviews, Texas Select Vapor's Trail Chaser line shows that appearance and professionalism is top priority.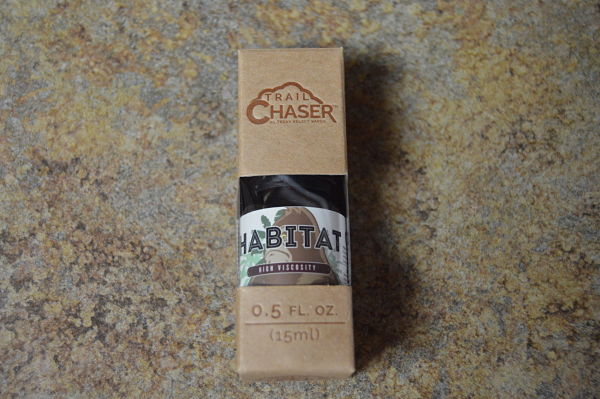 Flavor
Flavor is definitely on point… Habitat is a very loud banana bread flavor, with a hint of walnut.  On the inhale you'll taste that breaded banana flavor, while the exhale is a mixture of both where the walnut becomes more visible.  If you're wondering  to expect, this is a dessert flavor where you'll get a heavy breaded banana flavor.  Being that I do not typically vape flavors like this, it took a minute to warm up to it, but I eventually came around and really started enjoying it.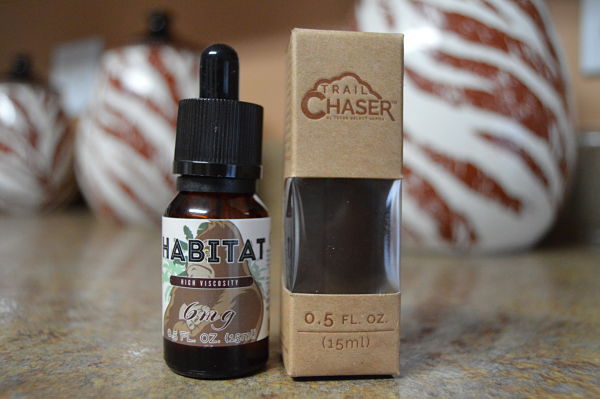 Vapor Production
Expect a decent vapor production as this Habitat e-liquid is a 70% VG mix.  As you can see in the video review, I'm pushing out nice sized clouds, and my beautiful dual coil 26g tiger wire build also had something to do with that.  I don't know if it's just me, but flavors like this just feels thicker and produces good amounts of vapor.