When it comes to rebuildable atomizers, coils are most definitely the hot topic.  Many express this hype by creating coil art or what most call "Coil Porn".  Because of this hype in the beautification of coils, there are a lot of new RBA users under the impression that they have to build this fantastic looking and intricate coil.  However, the truth is, all that is needed to gain a great vaping experience from building coils, is the most basic build of them all.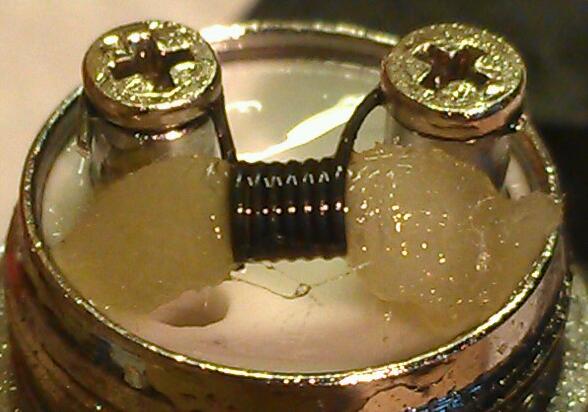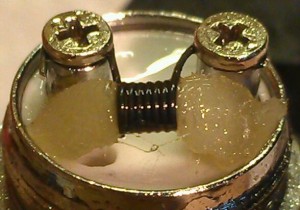 Granted, twisted coils, dual coils, parallel coils and many others are known to offer an increase in flavor and vapor production, but it certainly isn't required.  Something as simple as a single micro coil build will work great, but there are tricks to the trade that many do not touch base on.  The rebuildable scene is so hyped by the way your coil looks and how intricate it is, that it isn't expressed enough how much the wicking job and airflow plays a role in the experience.  You can have the most technical appearing coil in the world, but if the wicking wasn't installed correctly, then you won't ever meet its full potential.  If the airflow is too restricted, your coils can't breathe, but if it's too loose for the particular build, you're shooting yourself in the foot by gaining more air than vapor.  These are tricks of the trade that you'll learn as you gain more experience in rebuilding coils for your rebuildable atomizers.

Wicking:  Once your coil is built, you'll want to keep your cotton as spread out as possible.  Many think that rolling the cotton is the best method, but I've found that leaving it spread apart works best to hold as much e-liquid as possible.  Additionally, when you slide the cotton through your coil, you'll want there to be tension on the walls of the coil, but you also want it to be able to slide freely.  It's one of those things where it can't be too tight, but can't be too loose either.  If you'll focus more on the wicking job than the actual coil build, you'll begin to see the benefits from paying close attention to the detail of how your wick is set up.  As for the cotton bedding, there are many ways to do this.  Though it wouldn't necessarily determine the results you receive as far as flavor or vapor production, how you use the cotton to bed your atomizer will, however, effect how much e-liquid it holds and how efficiently it's able to continue wicking between drips (while using an RDA).
Airflow:  Just by adjusting the airflow going to your coil(s), you can greatly improve the flavor and vapor production.  If you reach a medium, you'll get the best of both worlds, but if you're gunning for something specific, restricting the airflow precisely can greatly improve your flavor, while opening the airflow precisely can greatly improve your vapor production.  Of course, either or will help, but dialing it in precisely will allow you to reach your coils full potential.  Choosing a good RDA with just the right airflow can also make things a lot easier on you when trying to reach the full potential of your build.  For an example, something like the Derringer RDA is great for going after increased flavor, while something like the Turbo is better for going after increased vapor production.
Our Conclusion
Don't get caught up in the hype of how your coils look, because even a simple coil build can render great results if wicked well and the proper amount of airflow is delivered.  Sure, there is nothing at all wrong with building elaborate coils that take time and precision… in fact, that's one of the fun parts to some when using rebuildable atomizers, but it certainly isn't required for receiving a great performance and experience.  Over the course of using rebuildable atomizers and with some help of local friends, rebuildable dripping atomizers have become my primary attachment, which is all due to learning how to wick properly, using just the right RDA for me personally, knowing how much airflow restriction that is needed for my builds and knowing the best voltage/wattage range that I should apply to my coils.  Take this information into account on your next build and I'm sure you'll become just as pleased with your builds as I am mine.
This is the truth about building coils…