The vaping market has recently shifted into certain categories – you have some that are still entering at the most minimal cost with cig-a-likes found at gas stations, you have those that are entrapped on the eGo devices because that's what their friends and local shops swear by, then you have the ones that are beginners as well but have been informed on a decent mod purchase… the Cube 20 is stationed in that category.  Though it isn't large, it's still being powered by an 18650 2200mAh battery, and though it doesn't come in the best quality, it has a very low price tag.  We're just getting started here, carry on by reading or watching our VaporCube Cube 20 Mod Review.
Appearance
The Cube 20 looks nice, sleek and has a dark orange color that is pure eye candy.  The device looks smooth throughout – its top having a chrome finish, the side with a mirrored finish lens covering the OLED screen, and the buttons chromed out to match the top and bottom of the device.  The oppisite side has been rounded to fit comfortably in the hand, which makes it easy to clicks buttons and throw off some trigger action on the top fire button.  Everything on this device as far as appearance is smooth and sleek.
Quality:  However, don't let its looks fool you, the Cube 20 lacks in quality.  Let me pick a few things:  The bottom, though held together by screws, was pushed far below the actual body, which left an open space at the bottom.  When I noticed the open space, I pressed on the bottom of the device and it snapped back in clearing the gap.  If it's held together by screws, why do things just snap back?  –  The device is obviously made of aluminum, so expect it to be very light.  When I hold a device in my hand, I don't want it to feel like a toy… I want to know I have a stout and durable mod, not something that I feel if dropped would break apart.  Above the fire button and on the top plate of the device, there is an edge that overhangs off the device… this edge isn't smooth and looks to have been roughed up a bit.  The truth is, the Cube 20 won't be the device for you if quality is something you pay close attention to.  However, I don't really think you can complain too much when you're purchasing a device that is only twenty bucks.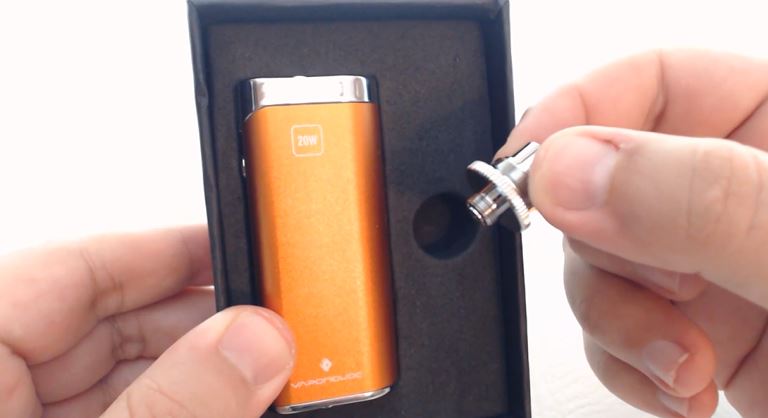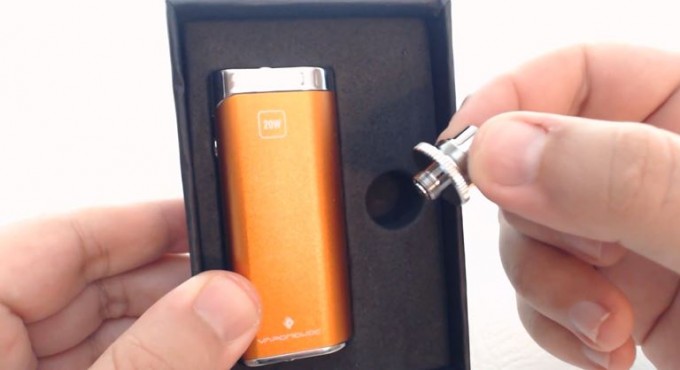 Features
The Cube 20 features a variable voltage and variable wattage mode, where users can reach up to 5.5 volts and up to 20 watts.  To be such a small device, 20 watts is huge, but can it support low resistance.  Indeed, it can.  The Cube 20 supports a resistance as low as 0.7Ω, which is wild to think such a small device can enter into the sub-ohm territory.  This device would be great for something like a SubTank Nano utilizing the 1.2Ω coil head.  I feel that if the Cube 20 was going to be designed to go into this sub-ohm territory that it should at least be able to make it to 0.5Ω to 0.6Ω – that's where most sub-ohm tanks will max out while staying in that territory.  The Cube 20 is powered by a single 18650 internally charged battery and it has a rating of 2200mAh.  It's amazing to know that these days anyone can get a device that is capable of 20 watts, 18650 powered, an OLED screen and all for a small twenty bucks.  Man, has the times changed or what?!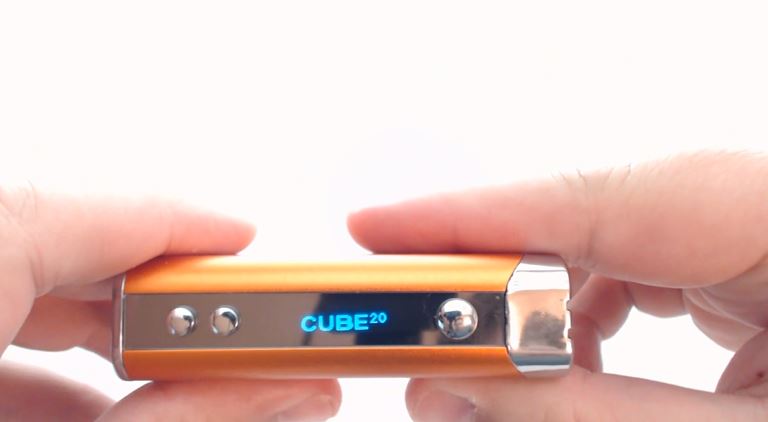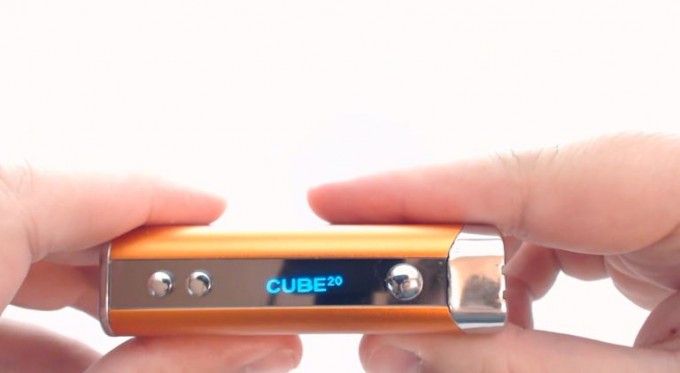 Performance
With what you have, and for only $20, this little mod performs great.  Let's be honest here, it isn't a end all – be all device, but for a beginner vaper or even someone in the intermediate range, it's definitely a great device.  It offers 20 watts, has an internal 18650 battery rated at 2200mAh, and paired with the right tank or even rebuildable atomizer, you can easily see some nice clouds.