I've just been notified that the new Aspire Triton Tank is up for pre-order and I've got a coupon for you all, which will bring the price down to $35.
The new Triton Tank is a Sub-Ohm Clearomizer by Aspire.  The Triton is said to be the next big thing when it comes to sub-ohm clearomizers, and it's definitely beginning to look that way too.  It features a stainless steel body, pyrex glass tube and has a 3.5mL e-liquid capacity.  Furthermore, the tank only stands 73.5mm tall and has a diameter of 22.5mm.  The Triton also features Aspire's new Triton Drip Tip System, which is a stainless steel drip tip and another connector piece which sports adjustable airflow and has heat sink fins to reduce the heat the device creates.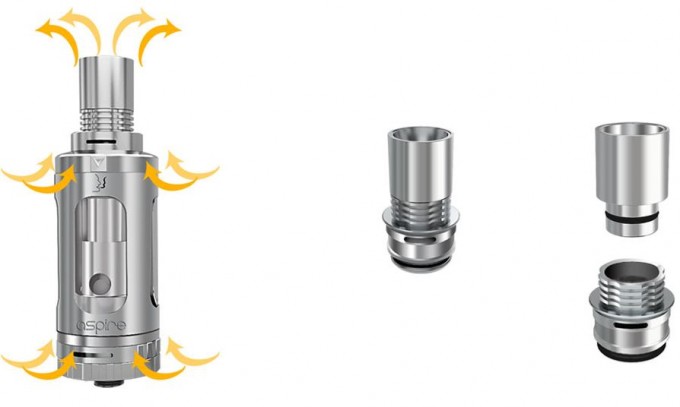 The Aspire Triton Tank won't just show off its good looks without having something to back it up… it also utilizes a 0.3Ω replacement coil that is rated at 65w, a 0.4Ω replacement coil that is rated at 30w, and a 1.8Ω replacement coil that is rated at 13w.  But that isn't all it has–it also has an optional RTA System that allows you to build your own coils to your liking. And, the last notable feature of this tank is that it is a top-filled clearomizer, meaning when you fill your Triton, you'll reach its full capacity.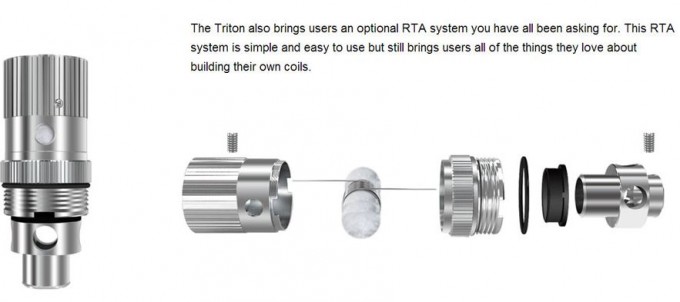 ETA: Middle July
Discount: $15 off
Coupon: guidetovaping
Price: $35.00
Where: GET IT HERE