The Cloupor GT looks very similar to the Cloupor Mini, but offers a jump in size to accommodate its two 18650 batteries.  The device stands only 95mm tall, just 53mm wide and has a 22mm diameter.  The GT is available in Black, Gold and Silver colors and is made out of high precision 6061 billet aluminum material, making it a very light weight 99g device.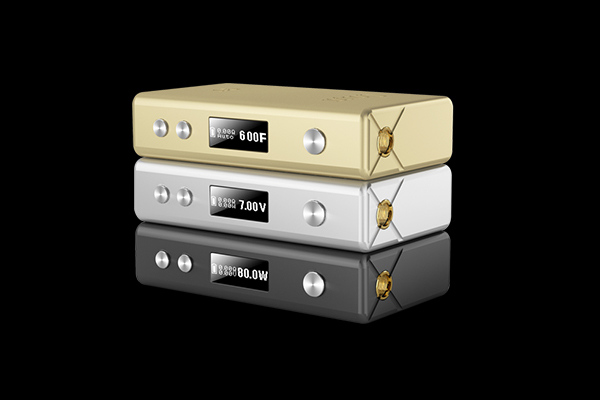 A nice, sleek and simplistic look isn't all that the Cloupor GT has to offer, it also packs quite the punch offering up to 80 watts, supports a resistance as low as 0.1Ω, and it's adopted the latest and greatest technology, temperature control.  The Cloupor GT also features a spring-loaded center pin, it holds two 18650 batteries and has a magnetic battery cover.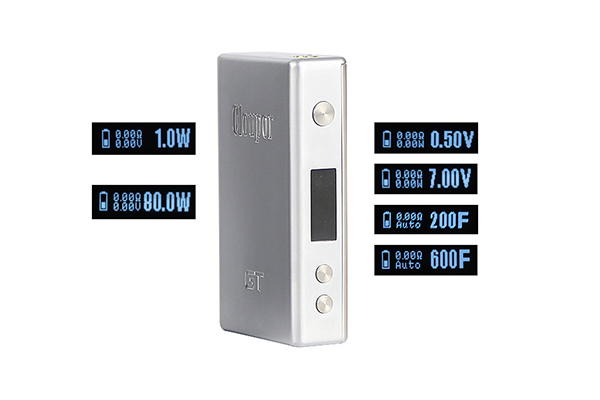 More on The Temperature Control:  The Cloupor GT has adopted the temperature control feature, just like many other devices.  Instead of using wattage, it's on course with Yihi, by offering Joules up to 80J.  It can range from 200 to 600 degrees, and also has an auto feature where you set the temperature you desire, and the device will automatically recommend a Joule amount based on the temperature you've dialed in.  It's a very interested feature none the less.  However, if you're not up for an "auto" mode, you can manually dial everything in as well.
Features and Specs
Dimensions: 94mm x 53mmx 22mm
Net Weight: 99g
Material: 6061 Billet Aluminum
Spring-Loaded Center Pin
Holds 2x 18650 Batteries
Magnetic Back Cover
Modes: Variable Voltage / Variable Wattage / Temperature Control
Output Power: 1-80W
Output Voltage: 0.5-7.0V
Joule Power: 10-80J
Standard Resistance: 0.1-3.5
Joules Resistance: 0.1-3.0
Temp Limit: 200-600 Fahrenheit & 100-300 Celsius
Smart-Auto Temperature Control
Where To Purchase:  GET IT HERE