Highly unique and featuring an out of the ordinary button placements, the Presa offers enough to be talked about.  With that being said, I'm going to share my Wismec Presa 40W Mod Review, in both written and video format.
Appearance
WIthout a doubt, the Presa 40W sparks interest.  It's a nifty mod, unique and way out of the ordinary with its overall design.  The top of the device has a 510 connector, one side of the device is rounded, while the other is more squared off.  That side acts as both the fire button and in the middle of the button is a small OLED screen.  Towards the bottom of the button is two more very small buttons that rest on the side of the fire button, which is your plus and minus buttons for controlling wattage/voltage.  The opposite side of the device, towards the bottom, is a micro-USB charging port.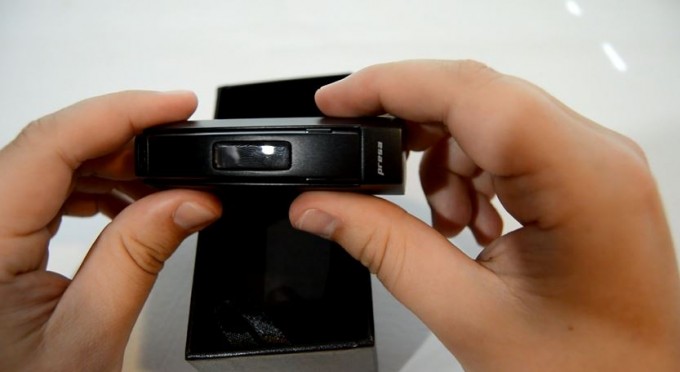 Features
The Wismec Presa comes packed with up to 40 watts of vaping power, it houses a 2600mAh internal battery and can fire down to 0.2Ω, although you should never be able to reach that number and receiving a plentiful vape.  This device is also passthrough compatible, meaning while you charge it, you can continue to vape.
Using the Presa, you can take advantage of its wattage mode, but if you want straight voltage, you can switch to that as well by clicking the fire button 3 times fast.  By pressing the plus and minus buttons simultaneously, you can also lock and unlock the wattage/voltage.  To turn the device on and off, you can click the fire button down 5 times fast.  If you're weary of the button firing without your knowledge and you don't want to turn the device off, the button has a locking switch that will prevent it from being pressed in to fire.  Additional features include temperature protection where the output will shut off automatically if the temperature of the device goes over 70C.  If this happens "temp protection" for display on the screen for 5 seconds.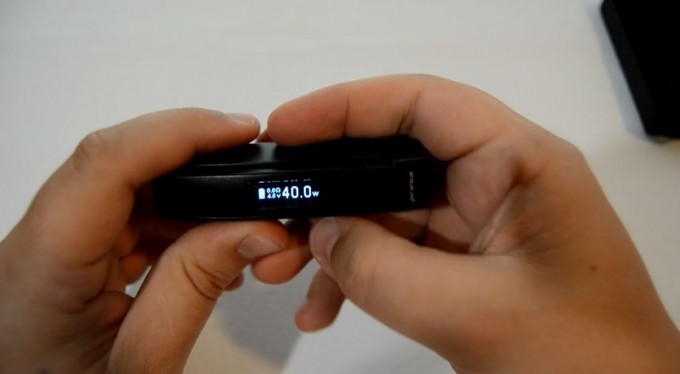 Performance
When it comes to performance, what do you expect from a 40W device?  In the grand scheme of things, 40 watts isn't that much these days, especially if it isn't backed by temperature control.  However, if you're looking for a smooth and consistent vape, you can definitely get that from the Presa.  If using something like a 0.5Ω or 0.6Ω coil, you'll be able to achieve a satisfying vape – if maxing out the device to 40W.  Now, I know there are plenty of people who enjoy lower wattages, and that's understandable.  However, if you're planning on taking advantage of the low resistance capabilities this device has, you'll need more wattage.