With the vaping industry showing consistent progression, as it has done since its birth, wholesale sites continue to emerge, and VolumeBest is one of those in that category.  This company sells high quality, low-cost products online for global wholesale buyers.  In other words, you can buy in bulk online at a drastically lower cost.  This site targets vendors, but can easily be used for group purchases as well.
Note:  VolumeBest has contacted me and asked if I would purchase products from their website and share my experience and thoughts with the rest of you.  You can visit them at VolumeBest.com.
First Impression
When first navigating to VolumeBest, I receive a welcoming feel.  The website has been designed nicely, featured with a giveaway promotion lining the top, the left filled with an E-Cigarettes category and followed by many other categories, being that the site not only sells vaping products, but many other interesting products as well.  There is a search feature positioned at the top, and under that is a welcoming message giving you information about the site, as well as a quick and easy way to register to the site.  Below that are a few promotional images for products, and towards the bottom they feature the best-selling brands, which includes names like Kangertech, Cloupor, Joyetech, Eleaf and Sigelei, among others.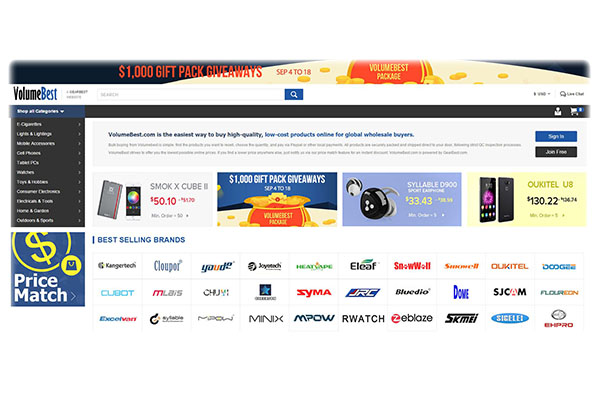 The Experience
The experience was painless, hassle free and very easy.  The navigation bar on VolumeBest has made things easy to sort through different types of products, and the search feature at the top of the site has made it easy to find exactly what you're looking for.  The promotional products featured on the front of the site is a clear picture of what prices you can expect to see, which also will let you know on what products are speeding out of the door.
The registering process on VolumeBest is rather simple, much like any site these days, and the purchasing could not have been any easier.  Once registered and logged into your created account, everything has been placed perfectly, as you're able to view your current and past orders, order dates, order total, order status, as well as a way to track your package.  By clicking on your recent order, you're able to view the tracking information, what you've purchased, the price, quantity and sub-total.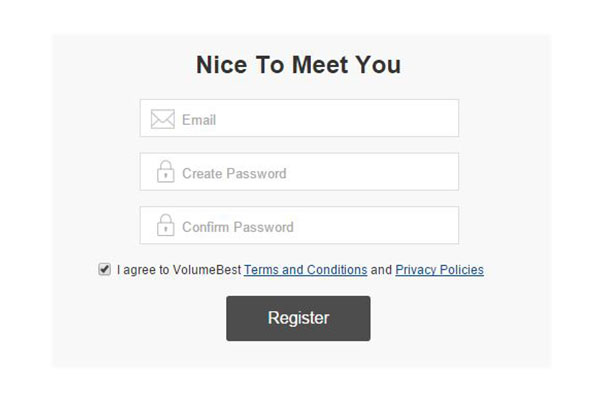 There's also a "Favorites" section that you can use to build up your orders.  When browsing through the site and deciding what you want to purchase, simply clicking the heart symbol will insert that product into your favorites tab.  I find that this feature is very useful, instead of filling your cart with products you may end up not purchasing.  The favorites tab is merely a "I'm interested in this and want to go back to it because I might buy it" tab.
My purchasing experience was fine, as I received the product pretty quickly and could keep up with its progress from the time I ordered it.  For this review of VolumeBest, I purchased a heap of UD Quadruple 30g Twisted Kanthal Wire.  The wire was packaged neatly and shipped quickly.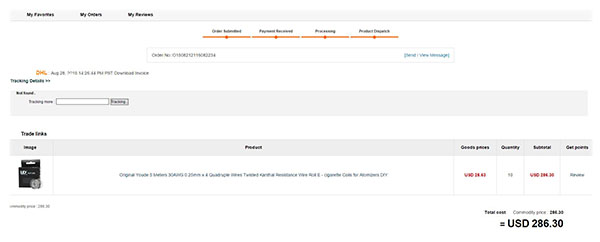 Being that I have all of this wire that would take me forever to use, I've decided to give it away to the Guide To Vaping viewers (giveaway coming soon).  If you would like to partake in that giveaway, feel free to visit our giveaway category, accessible via the navigation menu at the top of this site.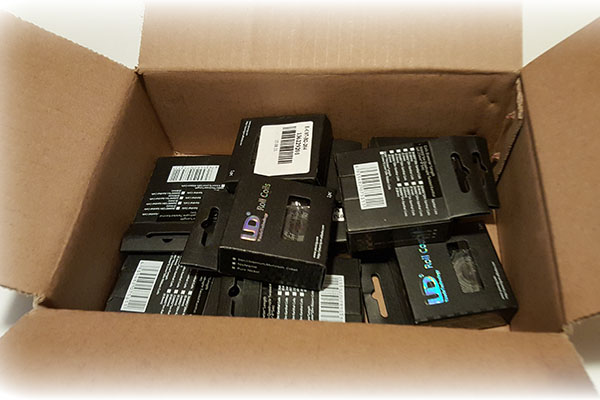 Final Thoughts
The experienced gained from shopping with VolumeBest was enjoyable.  It was easy to navigate, registering was simplified, and the purchasing process was quick and detailed.  Everything is laid out nicely and the products were shipped quickly.  If you're a vendor looking for a wholesale site to purchase from, or even a vaper that wants to put together a group-buy, then this is definitely a site worth checking out.