Increase The Lifespan of Your Rebuildable Atomizers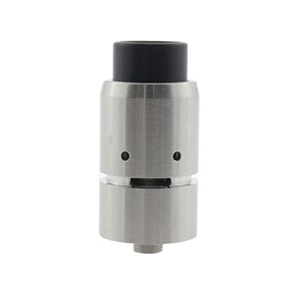 To be quite honest, there's not a whole lot that can go wrong with your rebuildable atomizers, but there is that possibility.  Encountering a loose post, post screws that stick, contacts that don't make a solid connection and o-rings that aren't sealing, are all demons you may face when you're using rebuildable atomizers.  Can you guess what is the best way to combat these demons?  You guessed it, proper maintenance.  When you purchase a rebuildable atomizer, you're not only investing in a product, but you're also making an agreement that you'll maintain it.  Manufacturers know that these are all issues that may arise, and it isn't that these are encountered often, it's just that they are the most common problems that will take place if one should rise.  Typically, your rebuildable atomizer will come with a set of extra o-rings and extra screws, and they're included for a reason.  After a few months of heavy use, replace the o-rings with new ones, replace the screws or clean the existing ones, clean the inner portion of the rebuildable atomizer, wipe down the contact thoroughly, and by doing this, you'll not only increase the lifespan of your rebuildable atomizer, but you'll also gain maximum satisfaction from the product for a longer period of time.

Looking For Recommendations on Where To Purchase Rebuildable Atomizers?  GO HERE!