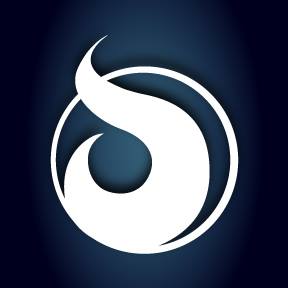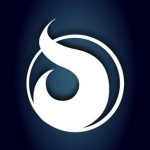 Throughout the time of running and operating Guide To Vaping, I've had the opportunity to make new friends and establish many great relationships with different walks of life within the vaping industry.  One of those people I've had the pleasure of building an awesome relationship with is Alon Dotan, the part-owner of the highly popular Jwraps, as well as his business partner Jeremy White.  Ever since I've known Alon, I've known him to push the boundaries with the products that he offers, providing a quality and highly beneficial product, such as the mod wraps we all use to customize our devices and the mod stands that's helped keep our desks clutter-free.  Alon has also ventured off into the mod market, where he's created Box Mod Customs, a highly anticipated device that has just recently hit the market in a full swing, offering a truly custom mod experience.  When we speak of Mr. Dotan, it's easy to say that no matter what direction he turns his focus to, he goes above and beyond.
In mid-January 2014, Dotan and his business partners Justin Taylor and Jeremy White opened their first brick and mortar store, J-Vapor Lounge.  Now, many might find opening a shop a rather simple process; purchase a little bit of product to get started, a couple of display cases, your register, and maybe even throw a fake tree in the corner to fill out the space.  What I just described is a typical vapor shop, but with J-Vapor there wasn't anything typical about how it was created… or what it's become today.
The J-Vapor construction began at the start of December 2013, where the massive 4000 square foot building underwent quite the overhaul.  Walls were taken down and new ones were added and placed precisely, floors were stripped, ripped out and replaced with new hardwood.  Even the 14 foot ceiling was scrapped, reformulated into a floating ceiling and coated with black paint.  Every inch of the 4000 square foot building was reimagined and put into an extensive development process.  The new walls received new paint and full wall graphics, a custom 32 foot juice bar was added and custom lighting throughout the space was introduced into the shop.  And, if this isn't already blowing your mind enough, a pool table was added into its own separate room, another room was designated specifically for rebuildable atomizers, and even a 600 pound tree was shipped from Louisiana and placed "inside" of the shop!  When the lights are dimmed throughout the quite large and magnificent shop, it even takes on a whole new meaning of beauty as the bar glows with a relaxing purple to set just the right tone for a truly, incredible, vaping experience.

Although I do pride the nice relationship I've built with Alon Dotan, it doesn't encourage me to speak highly of him, his products or his shop.  What has encouraged me to share this piece of beauty with you all today, is for the recognition Alon Dotan, Justin Taylor and this shop deserves.  With a shop so precisely crafted, so elegantly balanced, and so breath-taking, it's hard not to commend the thought and work that J-Vapor has received… Mr. Dotan and his business partners made it all happen.  This shop isn't the end all or be all when it comes to shops, in fact I'm sure there are a few out there that have went above and beyond… but today we're recognizing J-Vapor, a shop that was truly built for the customer.
I'm going to make it my mission to visit this shop, and I'm pretty sure I'll get chill bumps from the amazing feeling that comes over me as I walk through those double doors.  There's something about a perfectly designed shop that speaks volumes with me, and when it comes from an individual such as Mr. Dotan, I can't help but to share it with the rest of you viewers.  Outstanding job Alon, Justin and Jeremy, we here at Guide To Vaping wish you well with J-Vapor, as well as your other incredible ventures.
Note: If you're interested in visiting J-Vapor, you can find them online and at the address below.  You can also visit Alon's other highly recognized companies, Jwraps and Box Mod Customs.
J-Vapor Lounge 160 Pinehurst Ave. Southern Pines, NC.