If you're on the hunt for a well performing sub-ohm tank, you might want to turn your attention towards Atmos, because the all new Sub-Vers tank is a performance monster!  Today, I'll be reviewing the Atmos Sub-Vers Tank, of course, in both written and video format.
Appearance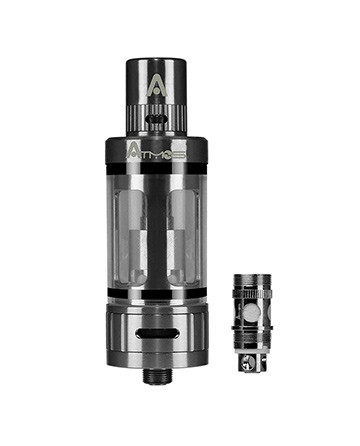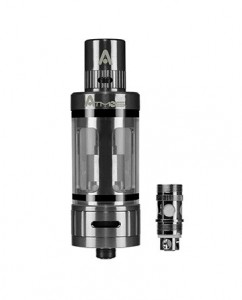 The Sub-Vers from Atmos is a stunning tank, featuring a stainless steel construction, black o-rings, pyrex glass, a large wide bore drip tip and plenty of air slots that will deliver loads of eye candy.  As far as looks, this tank has it in the bag, and will never give you a dull moment due to its many visible features.

Features
If you think you've seen all the sub-ohm tanks this industry has to offer, think again.  The Sub-Vers has just enough features under its belt to lock you in, such as its stainless steel wide bore drip tip that incorporates adjustable airflow from two different slots, a stainless steel construction to ensure its durability, Pyrex glass, and adjustable airflow on its base that consists of 3 wide slots for maximum vapor production.  Furthermore, this tank has a 4.5mL e-liquid capacity and it utilizes a 0.5Ω coil that performs just as good as the tank looks.  This 0.5Ω coil, which is capable of up to 70 watts, features plenty of airflow, large juice ports, Kanthal wire, a vertically positioned coil, and uses Japanese organic cotton for pure, clean and consistent wicking.
Performance
With the Sub-Vers, creating a large vapor production comes easy, as it's a true high performance tank.  I was able to run this tank on 30 watts and still put out large clouds, and when I cranked this bad boy up to its maximum of 70 watts, though a little hot, it had me boiling out vapor.  I'm honestly fascinated by this tank, as I didn't think it would be the performance monster that it is.  The airflow is absolutely incredible if you're cloud chasing, but the flavor holds its position firm with this tank, never giving you a tasteless hit.  If you at all doubt this tanks performance capabilities, I urge you to watch the video review at the top of this post.