In a press release dated October 26 2015, The United States Department of Transportation Pipeline and Hazardous Materials Safety Administration issued an Interim Final Rule (IFR). They stated that the carriage of battery-powered "smoking devices",  such as e-cigs, vaporizers or any electronic nicotine delivery system, is hereby prohibited in either passenger or crew's checked luggage on board aircraft and also made clear that the charging of such items is also banned under the statement.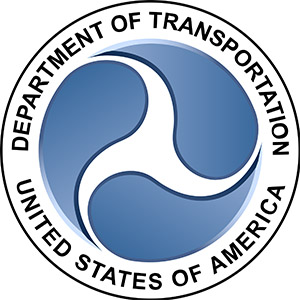 History And Reasoning
"We know from recent incidents that e-cigarettes in checked bags can catch fire during transport," said Transportation Secretary Anthony Foxx. "Fire hazards in flight are particularly dangerous. Banning e-cigarettes from checked bags is a prudent safety measure."

On January 22, 2015, the Federal Aviation Administration issued a Safety Alert for Operators recommending that air carriers require their passengers to carry e-cigarettes and related devices exclusively in the cabin of the aircraft. Also, on June 9, 2015, the International Civil Aviation Organization (ICAO) published an addendum to the 2015-2016 ICAO Technical Instructions for the Safe Transport of Dangerous Goods by Air prohibiting the carriage of e-cigarettes in checked baggage and restricting the charging of these devices while on board the aircraft.

"The importance of the safety of the flying public provides good cause for our issuing an IFR," said PHMSA Administrator Marie Therese Dominguez. "E-cigarettes in checked bags present a safety risk because they are capable of generating extreme heat, which could lead to a fire on board the aircraft."
The department was quick to point out that other devices that use similar lithium-ion batteries were not included under this ruling, such as cell phone laptops and cameras but as you can see state that generally speaking it is because E.N.D.S may be left on in checked luggage and a circuit may be inadvertently made.  In all honesty, they are basing this new enactment on the fact that since 2009 there have been an alleged 26 aircraft fires linked to the devices vapers use.
What This Means For Vapers
Since the FAA enacted their blanket statement in January, many vapers are already following these procedures and have already become accustomed to placing all of their devices and batteries in luggage that will be taken with them into the passenger cabin although they are not allowed to be used or charged.  This policy is not something that has been swung out of left field and blind sided the industry, it is just that rather than a guide line this is now a law.
While smoking tobacco products has been banned on aircraft for a number of years, the department has proposed to amend its policy to explicitly ban the use of electronic nicotine delivery systems on flights, to prevent passenger or crew confusion.  Although the use of these devices was covered by an amendment to the original ruling, they feel that the point needs to be made abundantly clear.
Personal Thoughts
While this ruling has focused on electronic nicotine delivery systems, the other devices they mention use the same battery technology and have the potential to cause as much harm.  This ruling could have been very easily avoided.  For a battery in a cargo hold to vent and set anything on fire it must have been allowed to create a circuit. Devices inadvertently left on under a pile of clothes are hazardous, as is leaving batteries in a device when you could have taken them out.  While I am not saying that I agree with the ruling, we had the ability to store batteries properly and we didn't take it.  To prevent this ammunition being given out against the industry, all it would have taken was for users to ensure their mod was switched off and their batteries were in cases.  As for issuing an entirely separate law regarding vaping on planes, again this is something that could have been avoided if we didn't have people who believed they were above the law.
As always, enjoy your vaporizer and vape safe!