Ever since I purchased my first Eclyp and began using it, vapers have not stopped asking me where I get the nifty little accessory from and if they can purchase mine.  Unfortunately, I had to put the brakes on them taking my precious Eclyp, since I'm still just enthused as they are.  The truth about this Eclyp is that it goes unnoticed within the market, and many aren't giving this little product enough attention.  I'm absolutely amazed that shops don't already have them stocked, being that they're a low-cost product that could potentially drive new sells.  Both the Eclyp Omni Mark II and the JuicEclyp are outstanding products and they've both benefited me greatly, so as you would expect, I have nothing but good things to say about them.  Watch the video above or continue reading this Eclyp Omni Mark II + JuicEclyp Review.
Packaging
The packaging for both of these products won't do the actual product much justice.  And, yes both of them are low-cost products, but I feel they deserve a better presentation than a baggy and piece of standard printed paper.  With that being said, the product itself and the idea of it is amazing, but the packaging for the product just doesn't reflect that.

Appearance
The Eclyp Omni Mark II and the JuicEclyp looks great, they're simplistic, comes in a variety of colors and features the Eclyp logo.  What I like about the Omni Mark II is that it wasn't designed to be bulky, more so just enough material there to carry out its task, which is to attach to your mod and hold firmly onto anything you clip it onto.  There isn't much to say about the appearance of the JuicEclyp, as it's just a clip, a strap and a thick o-ring, which none the less does its job perfectly.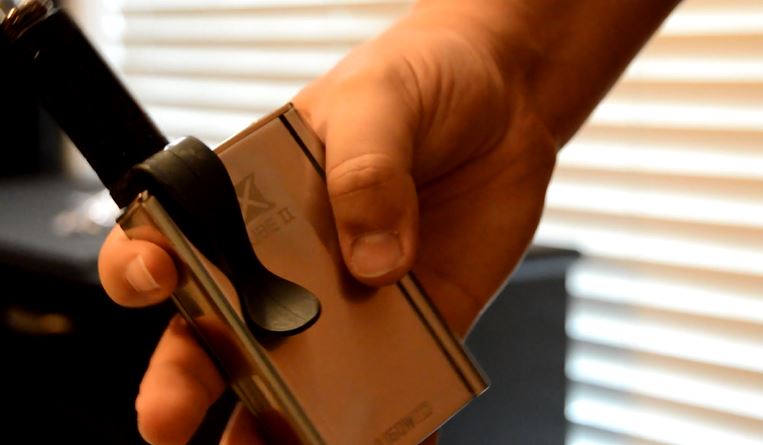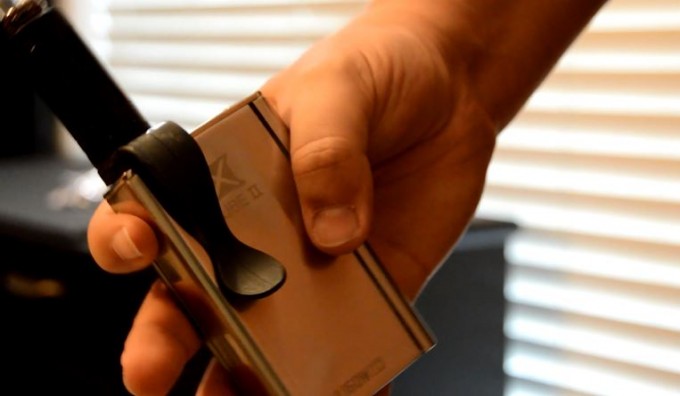 Features
The Eclyp Omni Mark II is injection molded and are made from kydex, an industrial grade thermo-formable polymer.  These Eclyp's come in 30mm, 22mm, and 18.5mm sizes to fit your device precisely.  They are available in a variety of colors including Black, Purple, Blue, Light Blue, Red, Pink, Zombie Green, and White.  They're made in the United States and offer a strong and durable way to clip your device to your pocket.  It's a simple design, but highly beneficial.