The Clapton Coil has become a favored highly complex coil build for many, and since it's gained the liking of so many, Atom Vapes decided to integrate the Clapton inside of its uniquely designed coil head.  These coils heads are made for Kanger, Aspire Arctic and Herakles Tanks, and offering an experience only found in rebuildable dripping atomizers, up until Atom Vapes initial release of the gClapton Coils.  Today, I'm going to be reviewing the gClapton Coils from Atom Vapes.
Appearance
The gClapton Coil definitely gives off a high-end appearance, as it's body is plated with 24k Gold.  It takes on a different shape than the original coil heads offered by the manufacturers, offering an octagon shape.  On the flat part of the octagon body, the Atom Vapes name has been laser engraved, another part says gClapton, another states the recommended wattage range and lets you know that the coil heads are plated with 24k 999 gold. A large juice channel sits on either sides of the coil head as well.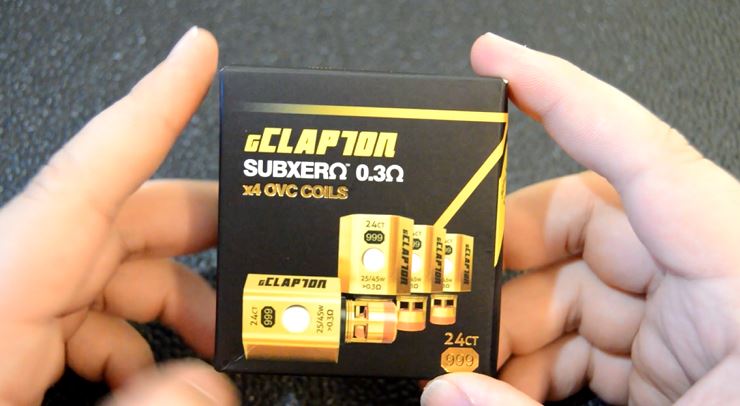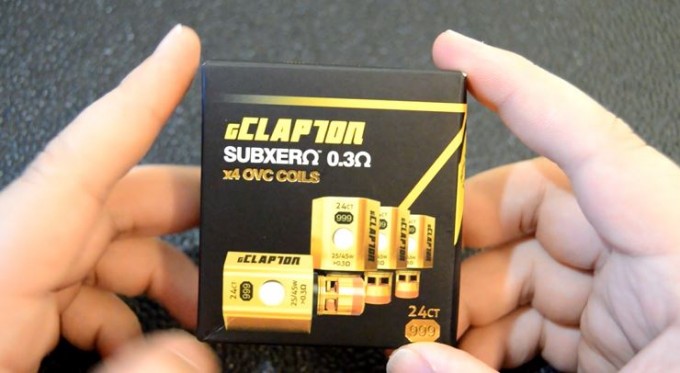 Features
The gClapton Coil Head is not only made of 24k gold, but it offers large juice channels on either side of the head, much like the original Kanger verticals.  This coil is wrapped with organic cotton for a clean taste and fast wicking, although I've found out that this wicking material has a bit of a break-in time as far as the flavor goes.  The coil itself is a Clapton, but has been positioned inside of the coil head vertically.  These gClapton Coils are available in 0.3Ω, 0.5Ω, and also available with Ni200 wire to take advantage of temperature control.  However, I'm currently reviewing the 0.3Ω gClapton made for the Kanger tanks.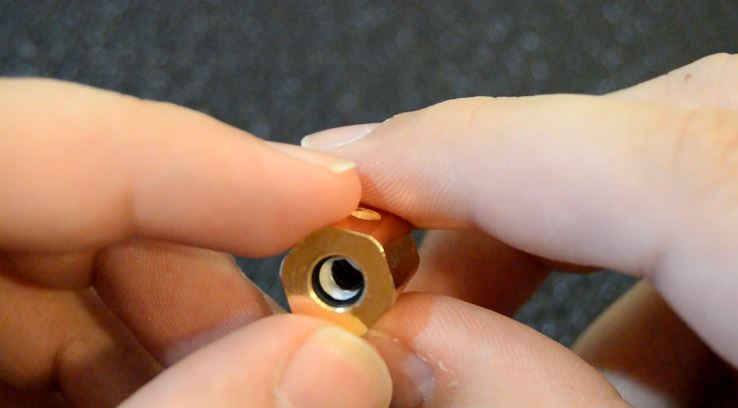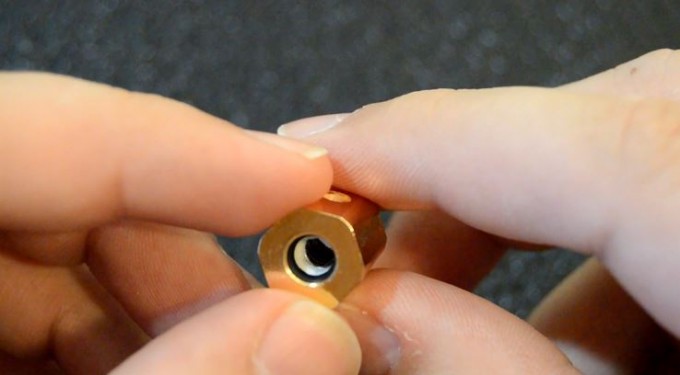 Performance
Being that the gClapton Coil has recommended between 25 and 45 watts, at 44 watts I have been producing a large vapor production and outstanding flavor.  The ramp up time isn't something I'm too thrilled with and the initial start-up of using these coils will take a minute to break-in, but once you do and get past the ramp up time, you're going to absolutely love these coils.  They perform great, especially since you have the convenience of using them in a sub-ohm tank.