If you're looking for one of the best deals before all the drama begins on this year's Black Friday event, you'll definitely want to take advantage of this Pre-Black Friday Deal, where you can get the Kanger Subox Nano Starter Kit for just $44.95.  This deal is an offer for today only, and will expire at 11:59PM tonight, so grab it up while you can!
Kanger Subox Nano Starter Kit Info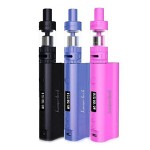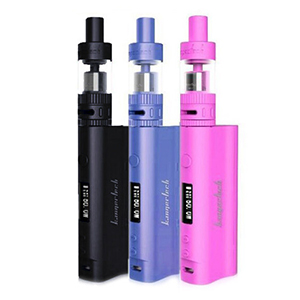 The Subox Nano Starter Kit by Kanger has a unique and compact design.  It features beautiful colors, the Kbox Nano Mod that has the ability to range from 7 watts to 50 watts, and boasts an OLED screen, micro-USB charging port, and a unique magnetic battery cover that holds a single 18650 battery.  Moreover, the Subox Nano comes as a complete starter kit, offering not only the Kbox Nano Mod itself, but also the SubTank Nano, which has a 3mL e-liquid capacity, a new airflow design, Pyrex glass, and a colored Delrin drip tip.  Included in the kit is a OCC 0.5Ω vertical coil that has a recommended range of 15W to 60W, and an additional OCC 1.5Ω coil that has a recommended range of 10W to 26W.  These coils utilize organic cotton, are long-lasting and perform outstanding.
Price: $44.95 (40% off)
Discount Expires: 11/24 AT 11:59PM ET.
Kanger Subox Nano Starter Kit: GET IT HERE