If you're looking for the sale of a lifetime, you've landed on the right post.  If you know anything about vaping, you know that Kanger has continuously developed some of the most amazing clearomizers, sub-ohm tanks, devices and starter kits for years now.  In fact, that is pretty much all I use these days is Kanger products… they just perform the best to me, have the perfect amount of airflow, and the devices are simplistic and compact, just like I like!  But anyhow, if you want the latest in vaping at a super affordable price, you're going to want to take advantage of this deal for the Kanger Subox Nano Starter Kit.  At just $39.95, you're getting a complete starter kit, meaning a device and sub-ohm tank in one.  This starter kit will be great as a gift for Christmas or as a gift to yourself.  It's hard to pass up such a great device with such a low price.

Subox Nano Starter Kit Information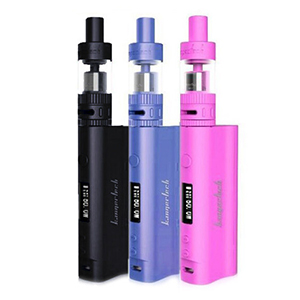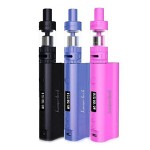 The Subox Nano Starter Kit consists of the Kbox Nano Mod and the SubTank Nano-S Sub-Ohm Tank, which is an outstanding pairing.  They both feature a "nano" design, meaning they're super small in size, making it pocket-friendly and a great fit in the hand.  The Kbox Nano itself will allow you to reach up to 50 watts, has matching color adjustment buttons, an OLED screen, and a micro-USB charging port.  The backside of the Kbox Nano has a magnetic battery door, where it houses a single 18650 battery (sold separately).  The SubTank Nano-S is made of stainless steel, but has been coating with the same paint to match the Kbox Nano.  Furthermore, the drip tip is made of delrin and also carries the same color.  The tank portion is made of Pyrex glass and can hold up to 3mL's of e-liquid.  If that doesn't get you excited, its performance will, as it features adjustable airflow control and uses Kanger's highly popular OCC coils, which utilizes Japanese organic cotton and two optional resistances that are included, one being 0.5 ohm and another being 1.5 ohm.
Price: $39.95 (no coupon required)
Where: GET IT HERE