In this Smok Kooper Mini Review we need to look at the device for not how it appears, but what it actually had to offer.  The reason why I boldly state this fact is because there's not too much going on with how the Kooper Mini looks.  It boasts a stainless steel body, raw and with no extra color variation.  However, it does offer enticing circuit lines so that it isn't so bare.  Once you get past its minimalistic appearance, you're left with a single 18650 60 watt device that packs a temperature control function.  The question is, do you think that's enough for a purchase – for just $24.99 I hope so.
Note: This product was sent by www.efun.top for reviewing purposes.
Appearance
Visually you'll either be turned on or completely off.  This type of device was meant to offer a minimalistic design, sporting its raw stainless steel appearance that delivers the presence of durability.  However, for those of you that won't see that as doing the trick, they've included some sexy circuit lines on the facing of the device.  The tech nerds, such as myself, will find those circuit lines truly delivers all the eye candy that is needed.  I mean, come on, we're vapers… we are the new age of technology.  And, those circuit lines on this personal vaporizer is a monument to that.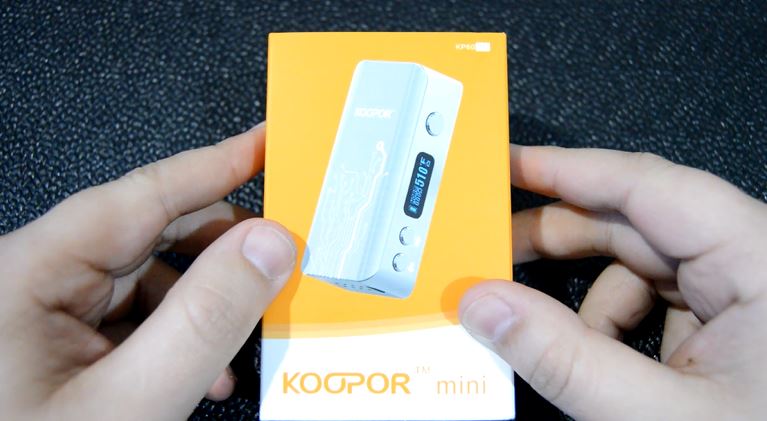 The circuit lines and the Kooper badging, as well as "Mini" being displayed on the back is about all you'll get other than its body, which consists of stainless steel and zinc alloy.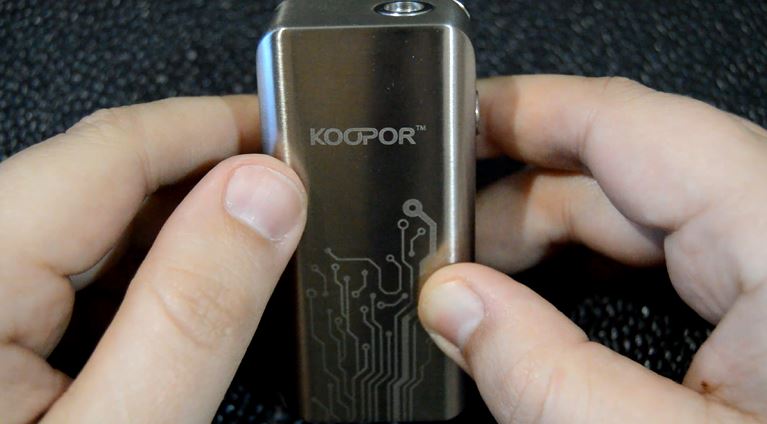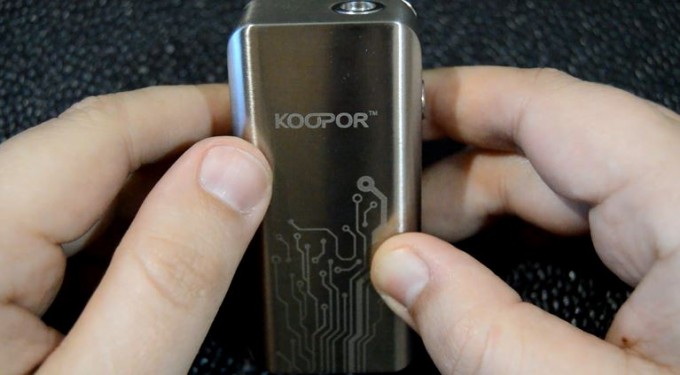 Features
As for the Kooper Mini's features, you're of course getting the ability to reach up to 60 watts of vaping power, which is plenty for a single 18650 battery device.  On top of that, the Kooper Mini is packed with a temperature control function, much like many of the latest devices being developed.  This temperature control function will allow you to scale from 200F to 600F, giving you plenty of range in temperature.  And, if you're looking to attach an atomizer that sits within that sub-ohm territory, you can do that to since the Kooper Mini supports atomizer resistances as low as 0.1Ω.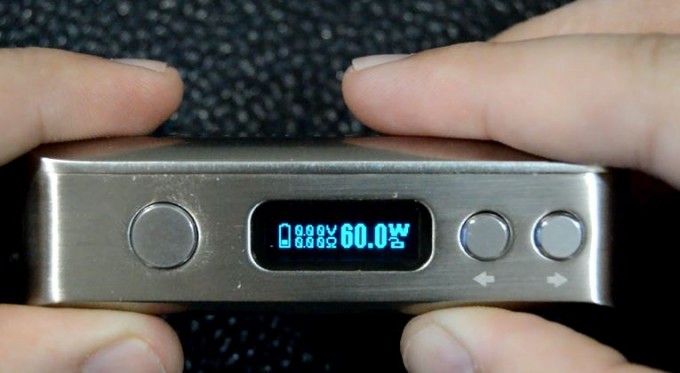 There's also a low voltage step down protection that's been included, but it certainly doesn't act the same way as past Smok devices.  In fact, I've had the Kooper Mini at about half of a battery remaining and didn't tell much of a difference.  Let me make this clear though, just because you don't "see" a difference, doesn't mean the step down protection isn't working.  I'm guessing that it doesn't visually show you that it has stepped down in wattage, but even though it wasn't much, I could tell that the feature is working.
Other features includes an OLED screen that looks remarkably beautiful, bright and easy to read, and there's also a micro-USB port that has been positioned at the bottom of the device.  Just a note though, this micro-USB port isn't for charging the battery, it's for future firmware upgrades to the device. (shout out to the guy on Xbox that pointed that out to me)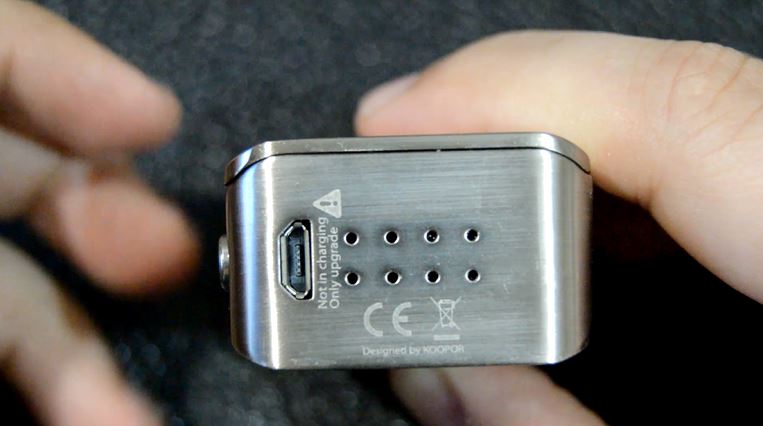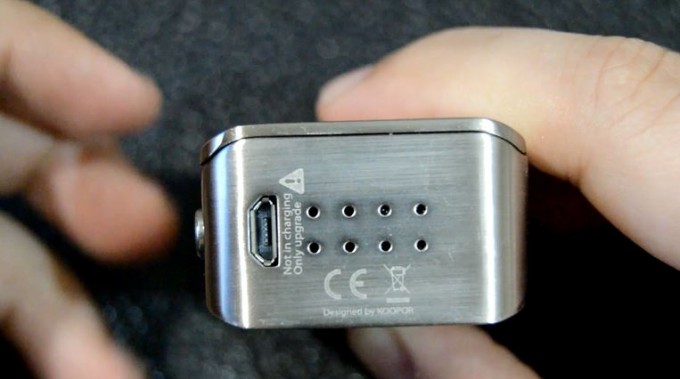 Performance
When it comes to the performance of the Smok Kooper Mini, there's honestly nothing to complain about.  The device works as it should in every way.  Although this device might lack a bit with eye candy, such as colors and a complex design, it's easily setup for an outstanding vaping experience.  Not only to you have 60 watts of vaping power to prove that, but you also have the ability to use its temperature control function, which will allow you to reduce e-liquid consumption, minimize potential dry hits, yet increase its battery life.  Being that this device is very reasonably priced, no matter where you get it, I'd say it's a great deal for anyone who enjoys a compact device.