The most recently vaping accessory to hit the market is a newly designed multi-functional tweezer, that not only performs its duties with our coils, but also helps us loosen tanks and atomizers from our device, as well as helping loosen a base of a tank from the tank section.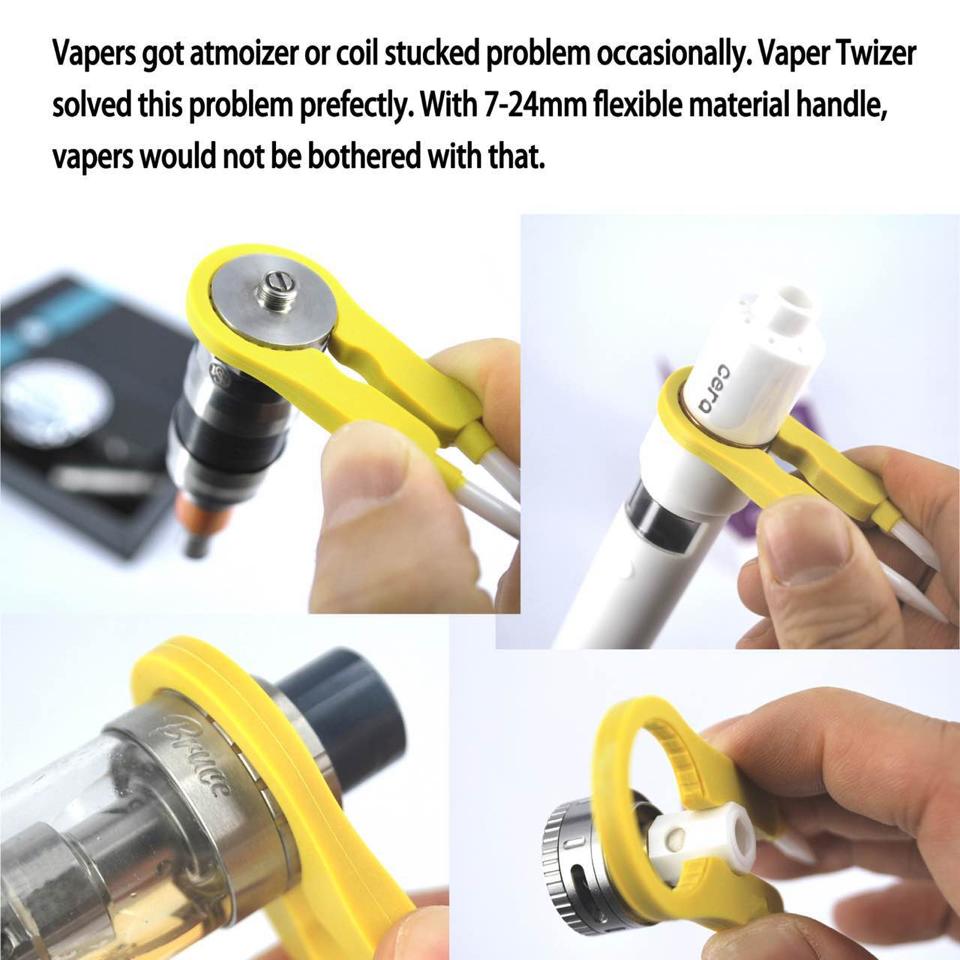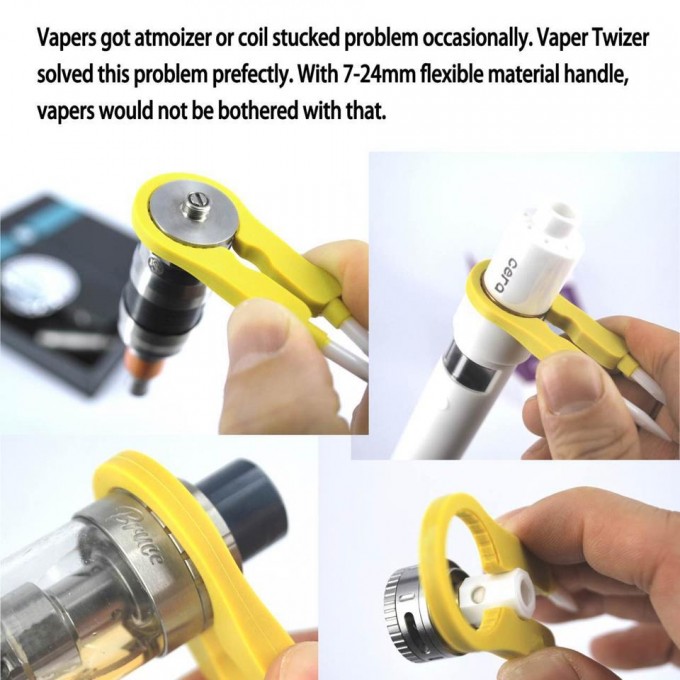 As you all know, it's very common for our atomizers and tanks to get overtightened onto our devices, or dirt may have even attached to our threads, then making it difficult to unscrew our atomizers from our device.  Often times the base of our tanks will get stuck onto our tanks, where we have trouble loosening them for our next e-liquid refill or coil head replacement.  Get this, it even has a place that will help loosen your drip tip – and, I'm not sure about you, but my drip tips get stuck quite a bit.

Those days of "stuck" atty's, the base of tanks and drip tips are now over with this very interesting and uniquely designed multi-functional ceramic tweezer.  It was just less than a week ago that I noticed this tweezer design entering the vape market.  There were many vapers in Facebook groups going nuts over them, wondering why they didn't think of the idea first, and also wondering where they can order one for themselves.  Wonder no more!
Multi-Functional Ceramic Tweezer: GET IT HERE