With the vaping market continuing to spew products, here's what we believe are the top 5 best regulated mods for February 2016.
What's so interesting about the vaping market is that there are so many manufacturers that continue to release new products.  Since this outpour of products never seems to let up, we're now beginning to share with you our top 5 best choices every month.  What was the best of the best yesterday, may not seem so great once something new is released next month.  Anyhow, here's our top 5 best regulated mods for February 2016.
Note: These 5 regulated mods are in no particular order and are chosen only based on the authors opinion.
---
1. Wismec Reuleaux RX200
Although the Wismec Reuleaux RX200 has sat on the market for quite a few months now, it still remains to be one of the best purchases you can make.  It isn't just the innovative form factor and comfortable feel to it that makes it such an incredible mod, it's the fact that its form factor allows it to hold three 18650 batteries.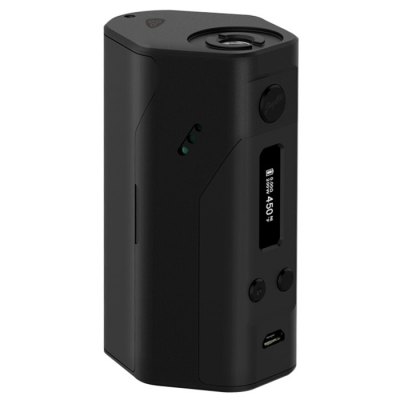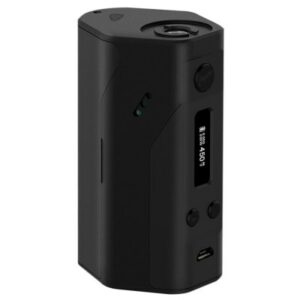 With that many batteries, you can of course expect the RX200 to deliver a high performance wattage offering, and it does.  The RX200 gives you the ability to soar up to a monstrous 200 watts without missing a beat.
This bad boy of a box mod also boasts the latest temperature control functionality, letting you range from 200 to 600 degrees, as well as the ability to utilize Titanium, Nickel 200 and Stainless Steel wire.  This is all made possible with Wismec's new 200W chipset, which I must add that it is firmware upgradable.

So, as you see, it has the great looks with its unique form factor, battery life is certainly there, and it's even packed with one hell of a chip by Wismec that allows for plenty of power and the latest technology, temperature control.  However, what's made the Reuleaux RX200 shine above the rest of the devices being thrown into the market, is simply its price.  The Wismec RX200 was designed to accommodate those that don't want to spend a fortune, yet still receive that 200W high performance capabilities.  Wismec wanted to place this device into the hand of every vaper, and so far, they've received extraordinary success in doing so.
Now, if you've got a friend or partner that you also want to get the RX200 for, as well as yourself, here's a great way to customize the look of your device.  The face plate covering the front panel can be detached from the device, and since it also has a magnetic battery door in the back, that can be removed as well.
If you've got 2 RX200 mods, in each color available, you can switch the face plate and battery door.  This will make one RX200 a white and black color scheme, while the other RX200 will have a black and teal color scheme.  Trust me, once you trade them out, the look of these devices greatly improves.  Get your Reuleaux RX200 at the link below!
Wismec Reuleaux RX200: GET IT HERE