4. Pioneer4You iPV5
Pioneer4You's iPV Series has come a long way over the years.  What started as a series that was slow to gain traction, it finally received large popularity when it released the iPV2 – offering 50 watts from an SX330 chipset.  As progress continued and the series blossomed, the iPV3 and iPV4 took the Shenzhen based manufacturer to stardom, making it clear that the series from Pioneer4You was a vital part to the progression of the vaping market.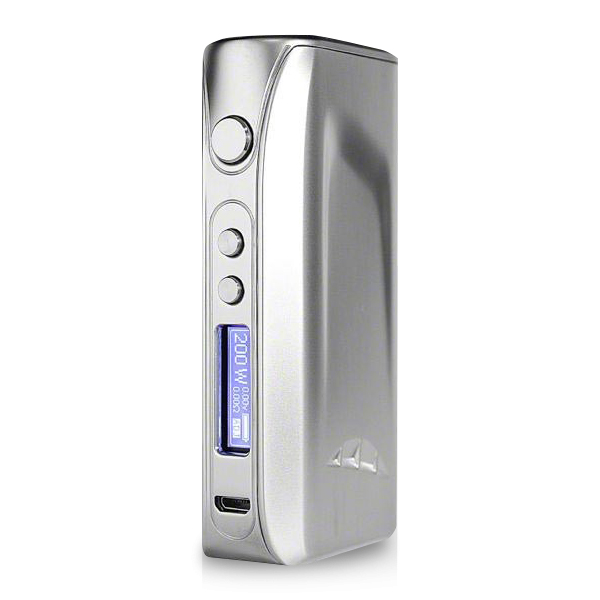 Due to the iPV Series gaining such popularity and now being immensely respected for its design, power, and quality, no matter what addition fell into the series, it would receive great success – and it has.

The Pioneer4You iPV5 continues the iPV legacy, offering modern curves, futuristic appeal, and overall design that reinvented what it means to be a box mod.  The iPV5 utilizes the SX330-200 chipset, giving it not only the ability to range from 10 to 200 watts, but also giving it temperature control functionality.  With this temperature control functionality, instead of using traditional wattage adjustment, it uses joules.  The Pioneer4You iPV5 can range from 10 to 100 joules, and this can be achieved using Stainless Steel and Nickel 200 wire, while Titanium wire lets you max out at 120 joules.
The iPV5 looks fantastic, it has plenty of power – that's quite apparent, and it's bombarded with the latest tech from YiHi's latest chipset.  It even gives you plenty of battery life, since it holds dual 18650 batteries.  And, not to mention that this power and tech is even upgradeable.  So, what makes this mod so spectacular over others though, and why does it get placed on this list?  Because we know this manufacturer has a solid track record, we know this device will deliver one of the best experiences and the best performance you can receive, and we know the price of this device was set to sell – just like its predecessors.  Get the all new Pioneer4You iPV5 at the link below!
Pioneer4You iPV5: GET IT HERE