5. Kanger Kbox 70W
Now, if you're looking for a device that's backed by a quite large manufacturer that has truly become a staple within the industry, this is the section you want to make sure you read thoroughly.  KangerTech has been a leader within the market for years, developing some of the best products with superior quality.  Though devices and tanks is what they specialize in, it took them a while to finally break into the box mod market.  However, when they did manage to release a new box mod, it quickly gained the spotlight, as many knew that same quality and affordable price would follow.  The Kbox Series was Kanger's first and only box mod series available.  And, though Kanger was a bit late… well, very late, they still managed to reach a large audience due to those continued Kanger traits.  Kanger has even managed to break away from low wattage offerings, to more endowed high wattage devices, their latest reaching up to 200 watts.  However, Kanger made devices has always been known to be more in-tune with beginner to intermediate vapers, and that's why the Kanger Kbox 70W made it to this list.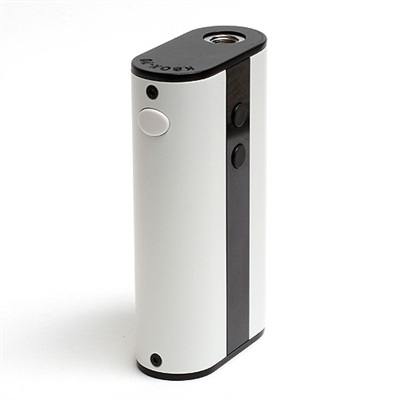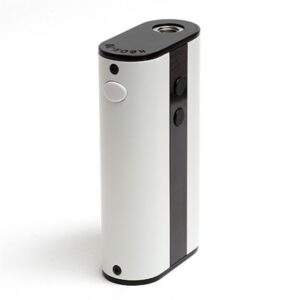 Though I agree that high wattage devices, such as 120 and 200 watts, are a joy to have knowing that you have more power than you need right at your fingertips, it isn't something required, nor even used to its full potential by the majority of vapers.  And, for that very reason, this is why the Kbox 70W TC Mod is such an outstanding addition to the vaping market.  It's a device that offers the latest technology, a reasonable power range, yet offers simplicity at the same time.  Even the appearance looks simplistic, and that's just one of the reasons why so many have been turned onto this device.

The Kanger Kbox 70W offers a box mod form factor, but features rounded corners to fit comfortably in the palm of your hand.  A firing button sits on the side of the device, traditionally, while the front of the device features a black strip that not only plays into the appeal of the device, but also acts as a place to hold the adjustment buttons and OLED display screen.  And, though the color scheme looks incredible, you'll be pleased to know that even when simplified, it still has the ability to manage up to 70 watts.  The zinc alloy structure wasn't just designed to offer good looks and above average power, it was also designed to hold a built-in 4000mAh rechargeable battery.  Remember earlier when we were discussing simplicity, here's another example.  Instead of affording the hassle of purchasing batteries or even taking your existing batteries from other devices, the Kanger Kbox 70W includes an internally charged battery, simplifying not only the charging process, but the buying process as well.
If that isn't enough to entice you, you'll also be pleased to know that, again, even though simplified, the Kbox 70W also comes with the industry's latest and most up-to-date technology, which is temperature control.  The temperature control function is just an added bonus for those planning to one day make their way into a more advanced way of vaping.  See, that is what's so incredible about this device and why I personally feel it outranks others, making its way onto this list.  Though the appearance looks great, it's simple.  Though the battery life is large, it's simple.  And, though you may want to vape this simplified version of a mod, there's advanced technology waiting for you when you're ready for it.  To top it all off, the cost is lower than nearly any other device on the market with these same features.  Don't pass this one up.  Get the Kanger Kbox 70W at the link below!
Kanger Kbox 70W: GET IT HERE