On the same day California decided to turn the vaping industry into a state-controlled cash cow, the West Virginia Senate voted down a bill that increased taxes on tobacco and created an unfair vaping tax.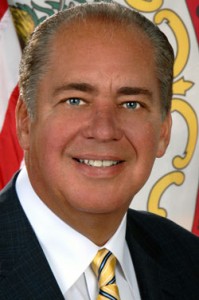 Unlike many politicians around the country, Governor Earl Ray Tomblin was not trying to mask his intentions with outcries of health concerns and making sure that children didn't pick up the vaping habit, he however made it clear from the start that this was about filling the massive hole in his state's budget.  The Governor wanted to add an additional 45 cents per pack on cigarettes to help fund the state employee's health plan, in their estimations worth $71.5 million annually.
As the bill moved forward, some in the senate decided to raise the tax by a dollar per pack on cigarettes, as this would be more beneficial to the state.  It was this move that effectively killed the bill.  The bill also contained language that would raise an additional sum from the taxation of electronic cigarettes and e-liquid, but state legislators understood the ramifications of treating vaping products as tobacco.
In a state where the smoking rate is higher per capita than the majority of the country, politicians here understood that many are using these devices to successfully curb their tobacco use. Schell Hammel of SFATA was on hand to point legislators in the right direction with vaping products.
"If you tax these products, it's going to push people back to cigarettes, and we really don't want that."
While a few politicians were attempting to garner votes for the bill by "thinking of the children" others like Del. Larry W Faircloth (R) Berkley, fought first to remove the e-cigarette excise tax from the bill before making sure it was voted down entirely.
As a vaper who used these products to quit smoking, becoming nicotine free in 6 months he said it was:
Unfair to smokers who are using these products to quit cigarettes.  They have been deemed 95% safer than cigarettes.
and that he vehemently opposed the tax hike.
Local businesses would have been hurt by the increase, forcing many stores to close their doors and customers out-of-state to make online purchases for much less money.  For a state looking to increase its revenue to put towards state workers health plans and to fill a gap in the budget, chasing business away really doesn't make any financial sense.
Having politicians in the arena that have personal experience with vapor products is a huge step forward as these are the people who will be able to stand up for the rights of vapers everywhere as false information flows freely and many local and state bodies set their sights on vaping as a means to make money.  Having watchmen in the assembly will help us to prevent the steam rolling
Having watchmen in the assembly will help to prevent the steam-rolling of the industry as a means to make revenue back from the massive decline in smoking we have seen over the last couple of years.