Today, I'm going to be reviewing the all new Nitecore Intellicharger i1, a new and unique charger from Nitecore that now offers not only a way to charge your 18650 (and other battery sizes) batteries, but also allows you to charge eGo batteries.
Note: This charger was sent by Nitecore for reviewing purposes. 
For more information about this charger or to see others by Nitecore, feel free to visit charger.nitecore.com.
Appearance
As with all Nitecore chargers, the i1 Charger looks just as good.  There isn't too many ways you can design a charger, but even Nitecore knows how to perfect the appearance of their chargers.  The i1 Charger looks a lot like other Nitecore chargers, with lines etched to give it some appeal.  However, since this is merely a single battery charger, there is no screen to send it over the top on the fancy scale.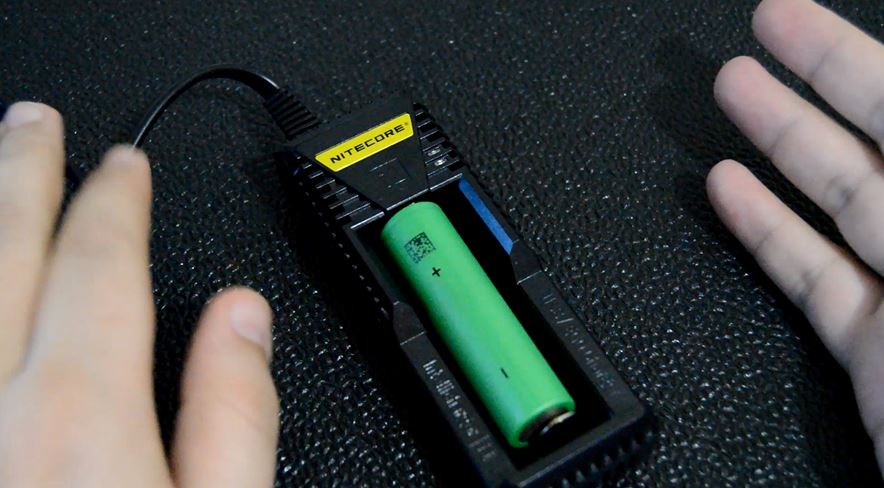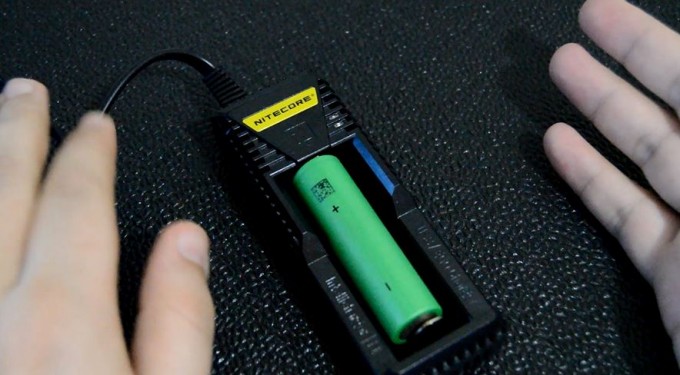 Features
There's plenty of features with the Intellicharger i1 by Nitecore.  However, the most noteworthy features has to be that the charger can charge 26650, 18650, 17670, 18490, 17500, 17335, 14500, 10440, and 16340 batteries.  Plus, you can also charge eGo threaded batteries, which is a pretty cool and unique feature to have on an 18650 battery charger.  And, if you need to charge your mobile device or other USB powered devices, the Intellicharger i1 also has a USB power outlet for that.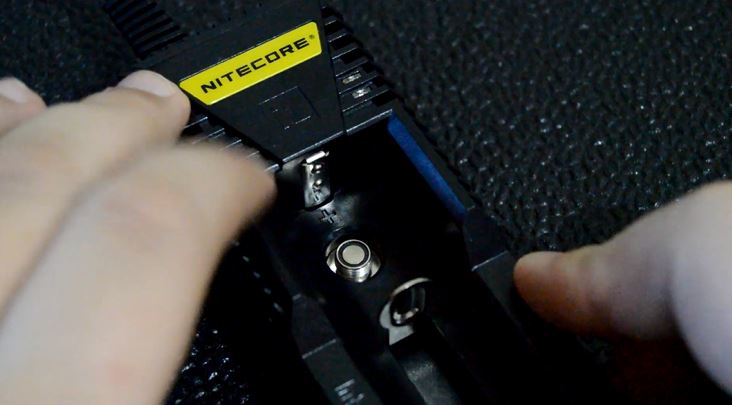 Input:
AC 100-240V
50/60Hz
250mA (MAX)
8W (MAX)
USB Output:
Output (MAX):
4.2V 1000mA
eGo: 4.2V 500mA
Performance
This charger performs just as good as any other, if not better.  It comes packed with accelerated charging (1000mA Max), giving you speedy charging times.  I own the Nitecore D4 Charger and love the charging times with it, and judging by what my wife is saying about this charger, there isn't much difference with the i1.  Now, of course this single bay charger won't do me much good, but for those of you who are using eGo batteries and plan to eventually move up to a big battery device, this is definitely a charger that will be perfect for you.