Let's be honest here, this starter kit hasn't received even a minute in the spotlight.  However, today I'm going to share my UD Balrog 70W Starter Kit Review, because I believe it deserves more attention than it has received.  This pairing looks fantastic, and performs great too, plus it has some very notable features… so what's the problem?
Note: I received the UD Balrog 70W Starter Kit from HeavenGifts.com for purposes of reviewing.
Appearance
If you're into good looks, a stellar design with some nice curves, and a device that is compact and mobile-friendly, then you may have just met your match with this Balrog 70W Starter Kit by UD (Youde).  I'm sure you're not expecting too much out of UD, but they'll easily surprise you with this one.  It has nice curves, a compact design, and a durable zinc alloy body that's sure to please you with appeal.
The tank matches in beauty, as it boasts a compact design, however, it seems a bit more simple than its matched device.  These two do compliment each other, they match well, and the looks of the tank and overall setup gets even better when you throw on the shorty wide bore drip tip that is included.
To touch more on the Balrog Box Mod, the top looks quite unique due to its two notable features I'll tell you about below.  One side of the device has a magnetic battery door that has curves towards the top as a design feature, while the other side sports a button that is some-what apart of the device itself, which is pretty cool.  Just below that is an OLED screen that looks very nice when lit up, then there's two adjustment buttons that feel nice to the touch and is a bit clicky.  This device and its buttons just have a nice and quality feel that I did enjoy.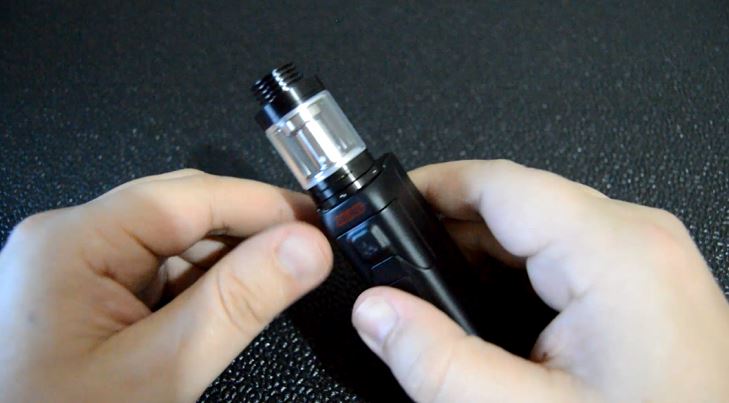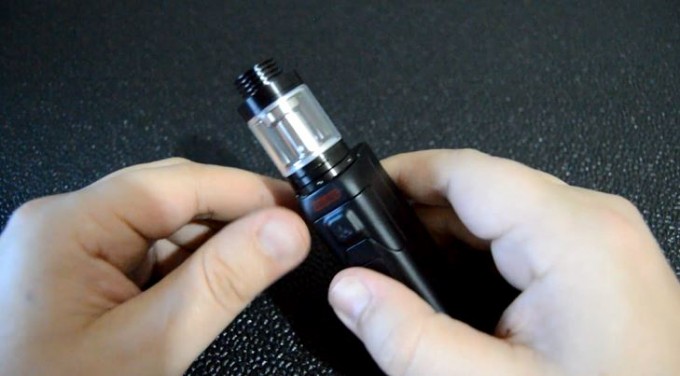 Features
To be honest, I'm really not sure how this starter kit hasn't been talked about more.  Judging by its features and its quality, I would just think that it would be a bit more popular than it has.  However, today I'm going to shine a bit of light on it, because it has some pretty cool features, or at least I thought.
So, as you already know, the Balrog offers a respectful 70 watts of power, it utilizes a single 18650 battery, and it also has temperature control.  Moreover, there's a puff count built-in as a function, as well as a way to adjust sensitivity of your hit.  But even with all that, that isn't why I think so highly of this setup.  What's impressive about this one is the condensation ring, which acts as a catch for collecting condensation from your atomizer or incase it happens to get a little leaky.  And then, there's also some threading at the top that will allow you to attach a lanyard to so that you can hold the mod around your neck.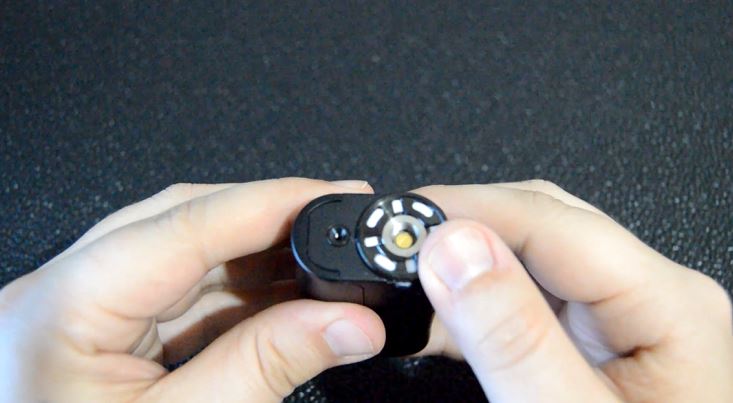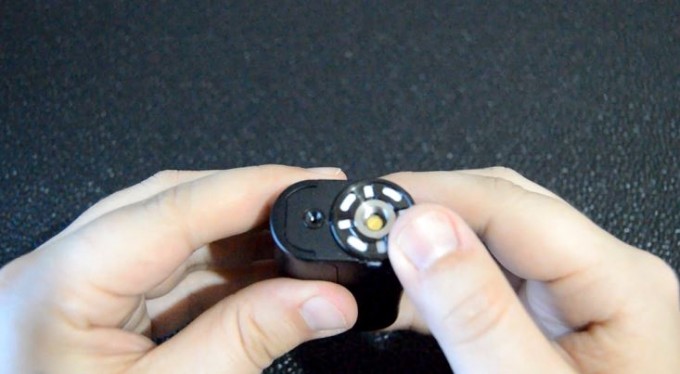 That isn't all… we've also got the Balrog Tank, which uses glass for its tank, it has a 3mL e-liquid capacity, and a unique top fill design.  Moreover, it offers adjustable airflow control and comes with two drip tips – one that is delrin and another that is a metal shorty with a wide bore.  As far as the coils go, I'm not going to brag on those much.  They're alright, they perform well, but I feel the coil and airflow combo could be improved upon a bit.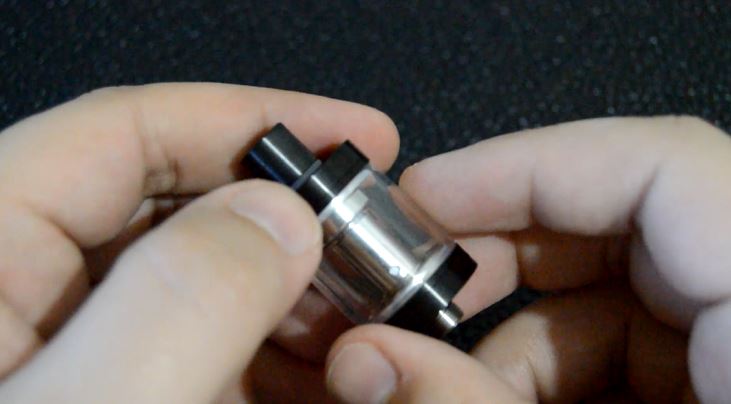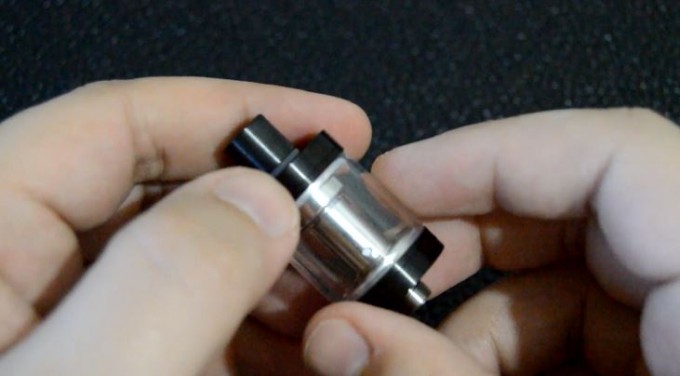 Performance
When it comes to the performance of the UD Balrog 70W Starter Kit, I'm very impressed.  I'm more impressed with the device itself, rather than the tank.  Now, don't get me wrong, the tank performs great, as you can see in the video I provided, but I feel that it could be much better.  The Balrog box mod on the other hand, it's the complete package.  It comes beautified, compact, it has all the latest features, and it performs rock solid, just as it should.