In today's installment, we are going to explore the Top 5 Reasons People Want To Ban Vaping. Just as a small warning, this post may contain some satirical remarks.
It's an unfortunate fact that everywhere you look, both at home and around the world, somebody somewhere is trying to enact a ban on our industry and lifestyle choices.  After some careful thought and consideration, we have compiled a list that we believe covers their greatest motivations.
The list is in no particular order, all are interchangeable with each other.  Please bear in mind that this is purely a representation of the authors thoughts, not necessarily the views of the publication.
---
1.  They Think Vaping Is Smoking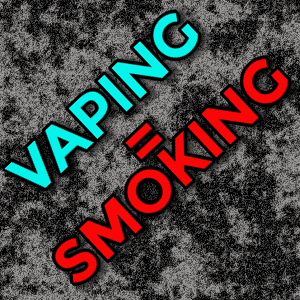 People have been programmed to hate smoking, plain and simple.  Their minds have become accustomed to seeing anything wispy ejecting from your mouth and immediately turn in to a raging hate machine.  They can not help this fact.
They have no concept that vaping and smoking are entirely different, one being the silent killer of multiple generations and one being the potential savior that can prevent anyone else from succumbing to the slow, painful, agonizing deaths that befell our forefathers.  In their mind, by blowing billowy clouds, the vaper is trying to poison their children with second-hand something and it must be eradicated.
They have the notion that nicotine and tobacco are the same thing, the concept of the two being different is somehow alien, you can not get nicotine from tomatoes or potatoes.  When you mention the nicotine found in the patch or the gum, they go into complete mental break down, it apparently comes from a synthetic source in a laboratory made by naked elves, vaping is tobacco and it must be banned.